Whether your Noosa morning rituals involve yoga, national park wanders, Main Beach surfing or sourcing a locally-roasted coffee, breakfast always takes the lead. 
Thankfully, Noosa is home to some of the best breakfast spots on the Sunshine Coast, providing you with the healthy and not-so-healthy brekkie dishes, super smooth coffee and waitstaff who simply just get it. Scroll on for, in no particular order, 13 of the best breakfasts in Noosa to kick start your day in the most delicious way possible.
Cafe Le Monde 
Noosa Heads 
One of the wonderful things about breakfast is that it occurs around the same time you down your first coffee of the day, and Cafe Le Monde pour a stunner of a locally-roasted Clandestino brew to accompany your meal. Not to mention, they're one of Noosa's longest standing cafes, fuelling surfers since 1986 with meals that highlight the best of local Sunshine Coast fare. Case in point; the paleo banana waffles with coyo ice cream, caramel sauce, strawberries and maple syrup. It's basically paradise on a plate and should be added to your hit list of the best breakfasts in Noosa. 
Raw Energy
Noosaville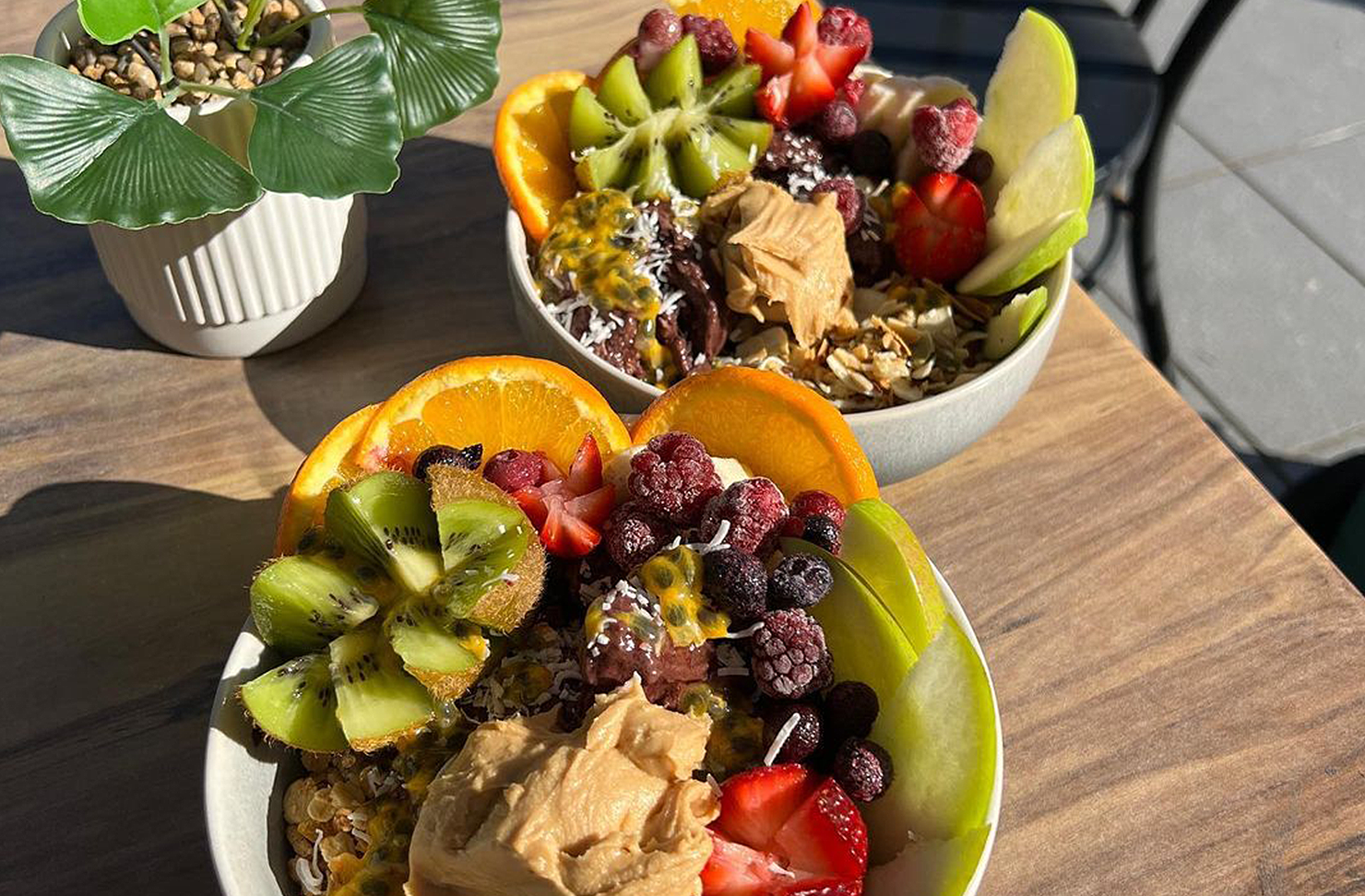 Perch high above the Noosa River, watch the boats meander by and sip your morning brew at Raw Energy. Yeah, it's pretty peaceful. Specialising in packed-to-the-max energy bowls, Raw Energy also boasts an extensive array of health-orientated breakfast meals. Their menu is packed with goodies like vegan quinoa, sweet potato and kale fritters, smashed avocado with chilli jam or keep it simple and order the ever-popular bacon and egg roll on Turkish bread with chilli jam. 
10 Hastings Street 
Noosa Heads
10 Hastings Street is without a doubt one of the top contenders for the best breakfast in Noosa. The breakfast vibes are strong at 10 Hastings Street where the menu is brimming with the usual, but delicious, suspects of bacon and eggs, avocado on toast, croissants and acai smoothie bowls. Do yourself a favour, jump on an outdoor table in the sun and say goodbye to your morning hunger, because this is the spot to nab one of the best breakfasts in Noosa. 
Bistro C
Noosa
If you're hunting for a beachfront cafe on the Sunshine Coast, nowhere beats Bistro C. A stone's throw from the water at Noosa Main Beach, this longtime local's favourite dishes up brunch and lunch from 11am and dinner—so you can let a late brunch slowly linger and transform into a lazy lunch.
Larder & Baked 
Noosa Junction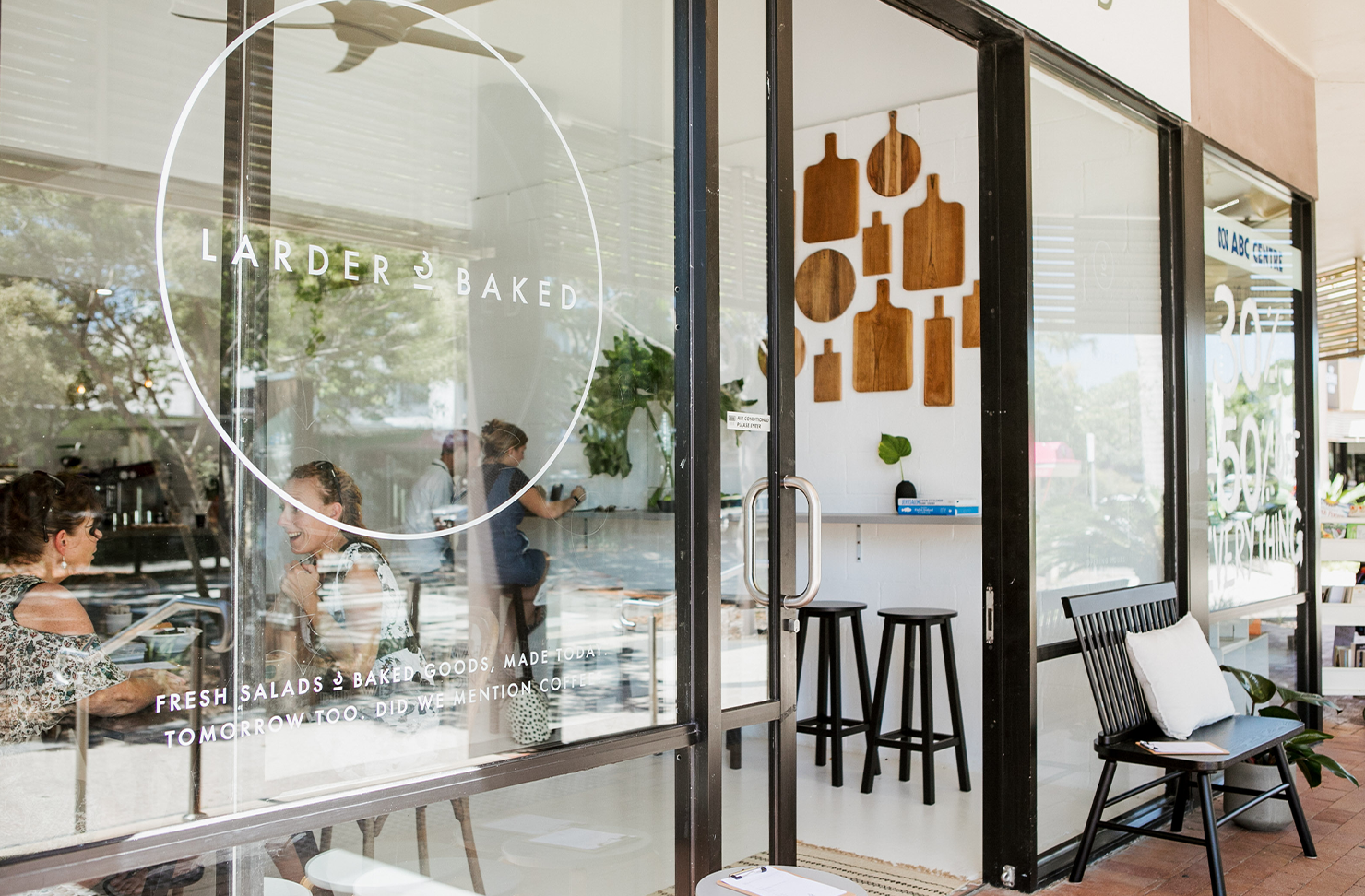 It's the morning after and all you can think about is sinking your teeth into a crusty baguette filled with soft-egg omelette surrounded by rashers of bacon, onion marmalade, American cheddar and BBQ sauce. When that's the case, get yourself to Larder & Baked where their playfully creative spin on the typical breakfast menu will steer your day in the right direction. Drink-wise, your thirst will be quenched with First Batch coffee, smoothies and HRVST juices.
Canteen Cafe
Noosa Junction
For those days when you can't escape the satisfaction a classic breakfast delivers, Canteen Cafe is where you'll score your fix. Perched along Sunshine Beach Road, Canteen has been a Sunshine Coast staple for years, so you know it's going to be damn good. They have delicious seasonal changing menus or their classic menu is always a good choice. Your pooch is welcome, too, so take the lead and head on down for a refreshing organic acai bowl in the sun.
Moonstruck
Noosa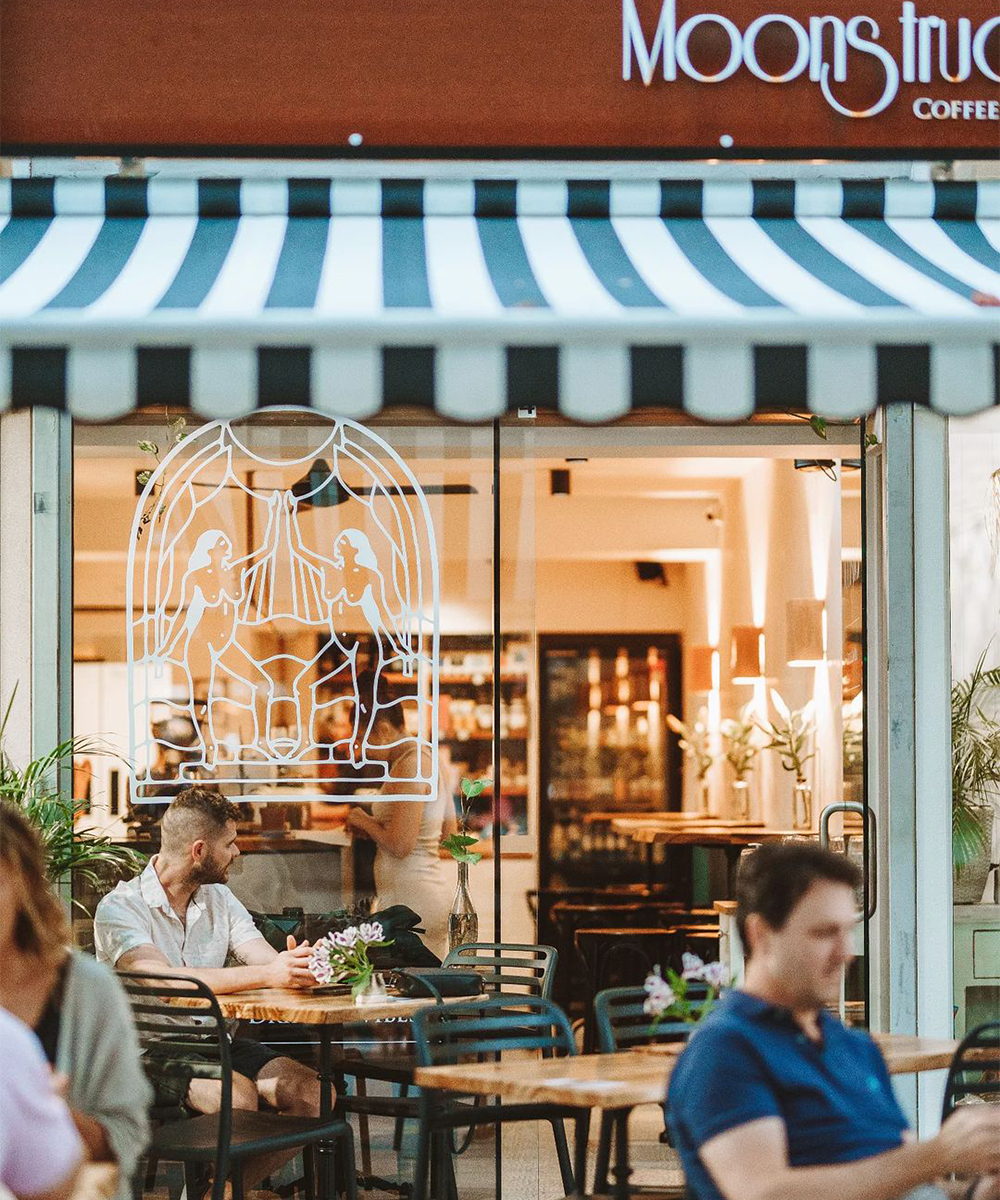 Besides amazing boutique roasted coffee and a unique range of gin, Moonstruck's menu will not let you down when it comes to food. If you're after breakfast or lunch you can dip in and grab a coffee, a pastry, a toastie or even a classic Reuben sandwich and bask in the old-school European cafe vibes.
Depot Cafe
Noosaville
We obviously couldn't write about Noosa's best breakfasts without including Depot Cafe. This breakfast and lunch spot has made a name for itself as one of Noosa's most loved brekkie spots for some very delicious reasons. If you're a fan of acai bowls, Depot's are seriously next-level or go for our favourite; the twice-cooked garlic and thyme mushrooms with walnut pesto, egg, beetroot hummus and dukkah on sourdough. 
VanillaFood 
Noosa Heads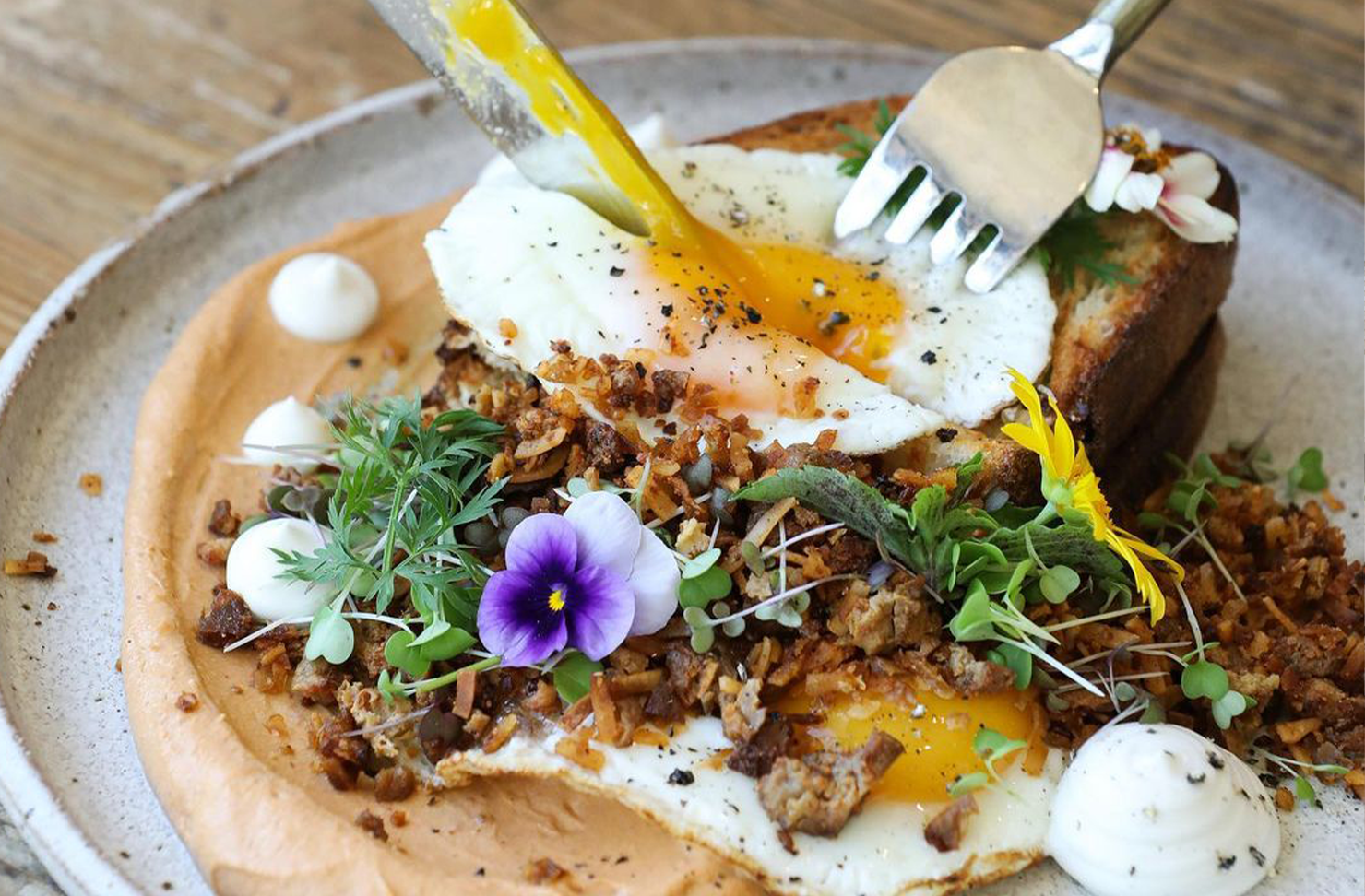 If you manage to draw your eyes away from the cool coastal décor, VanillaFood is guaranteed to impress your taste buds with some of the best breakfasts in Noosa that are totally wholesome. Located on Noosa Heads' bustling Lanyana Way, this aesthetically designed cafe serves breakfast and lunch dishes made from organic and locally-grown ingredients.
Their entire selection is bang-on, but we don't think you'll be able to look past the buckwheat waffle with berries, coconut ice cream, maple and pistachio dust. It's so good, you'll think you're being naughty. Hands down, one of the best breakfasts in Noosa.
Aromas Noosa
Noosa Heads
This is definitely one of the best places in Noosa for people-watching. Aromas' seating faces out on to the street, so order a croque monsieur and housemade cold pressed juice and settle in for a morning of people-watching.
One of the Sunshine Coast's most iconic venues, this Hastings Street gem is open from 6am daily for breakfast. Breakfast menu highlights include the lime and chilli scramble with blue swimmer crab on sourdough toast and the buttermilk pancakes with blueberry conserve, lemon curd, vanilla cream and macadamia crumbs. 
Jungle & Co 
Noosa Junction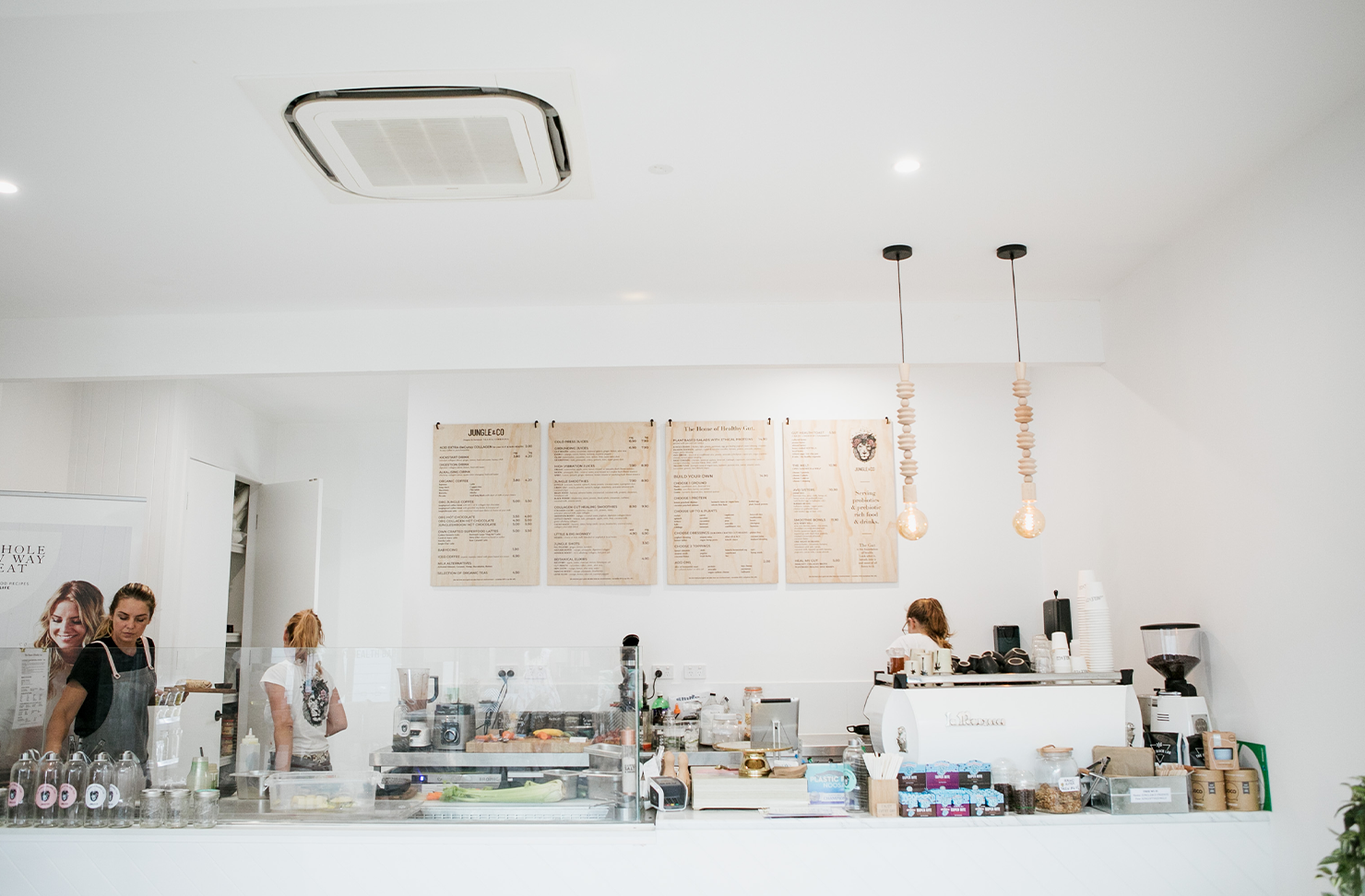 Let food be thy medicine at Jungle & Co where your Noosa breakfast is enhanced with probiotic and prebiotic-rich foods and drinks. Pay a visit to this Sunshine Coast wellness institution and you will devour cold-press juices, jungle shots, botanical elixirs and plant-based salads that taste so good, you won't believe they are capable of injecting so much goodness into your body.
Our personal menu highlight is the Blessed by Avo Toast with grilled halloumi, smashed avocado, vegan cashew cheese, tomatoes and chia seeds on gut-health toast. It's a jungle out there, and we like it.
Moto 
Noosa Junction
Moto was created out of a love for all the good things in life—coffee, food, beers, music and mates. We dig it. The team behind Moto is on a mission to bring jaffles back, with an enticing breakfast spin on the childhood classic loaded with prosciutto, house-made baked beans, Maleny smoked cheddar and mozzarella.
Don't pretend like you're not impressed, especially when that kind of deliciousness is paired with locally-roasted Clandestino coffee. We're also a major fan of their vegan Moto Mushrooms, with vegan aioli, cherry tomatoes and macadamia kale pesto on Turkish bread. 
Jimmy Fox
Noosaville 
Word on the street is that Jimmy Fox in Noosaville is the place to kickstart your day with enticingly quirky meals that hit the spot every time. The small haunt practices a good food movement, dealing with only the freshest Sunshine Coast produce and transforming it into meals like sticky black rice porridge with grilled banana, candied coconut, ginger syrup and coconut ice-cream. Or, how about their Japanese savoury pancake topped with pulled pork and a fried egg. 
Looking for more things to do in Noosa? Here's your ultimate Noosa guide. 
Image credit: Lumea Photo for Urban List, Moonstruck, Raw Energy & VanillaFood

link