Sweet, savory, or somewhere in between, Greek yogurt is the chameleon of the culinary world. It bulks up our breakfasts, adds protein to our lunches, and brings creamy decadence to our sauces and suppers. To showcase its versatility, we've rounded up sweet and savory Greek yogurt recipes to add to your weekly lineup. These are perfect for breakfast, lunch, and dinner, and some can even be made in advance to save you precious time and effort. If—like me—you struggle to use up your Greek yogurt before it goes bad, these recipes are your waste-not calling card.
Not only is it tangy and delicious, but Greek yogurt boasts a high protein content and lots of essential vitamins and minerals. One of these healthy vitamins is vitamin B5 (also known as pantothenic acid), which has been shown to fight hair thinning and loss. Greek yogurt has also been cited as supporting muscle and bone health, boosting metabolism, and improving gut health. Basically, it's a total powerhouse ingredient that complements anything you pair it with. With that in mind, be sure to bookmark these tasty Greek yogurt recipes and reap the benefits of this nourishing culinary chameleon.
Featured Image by Michelle Nash.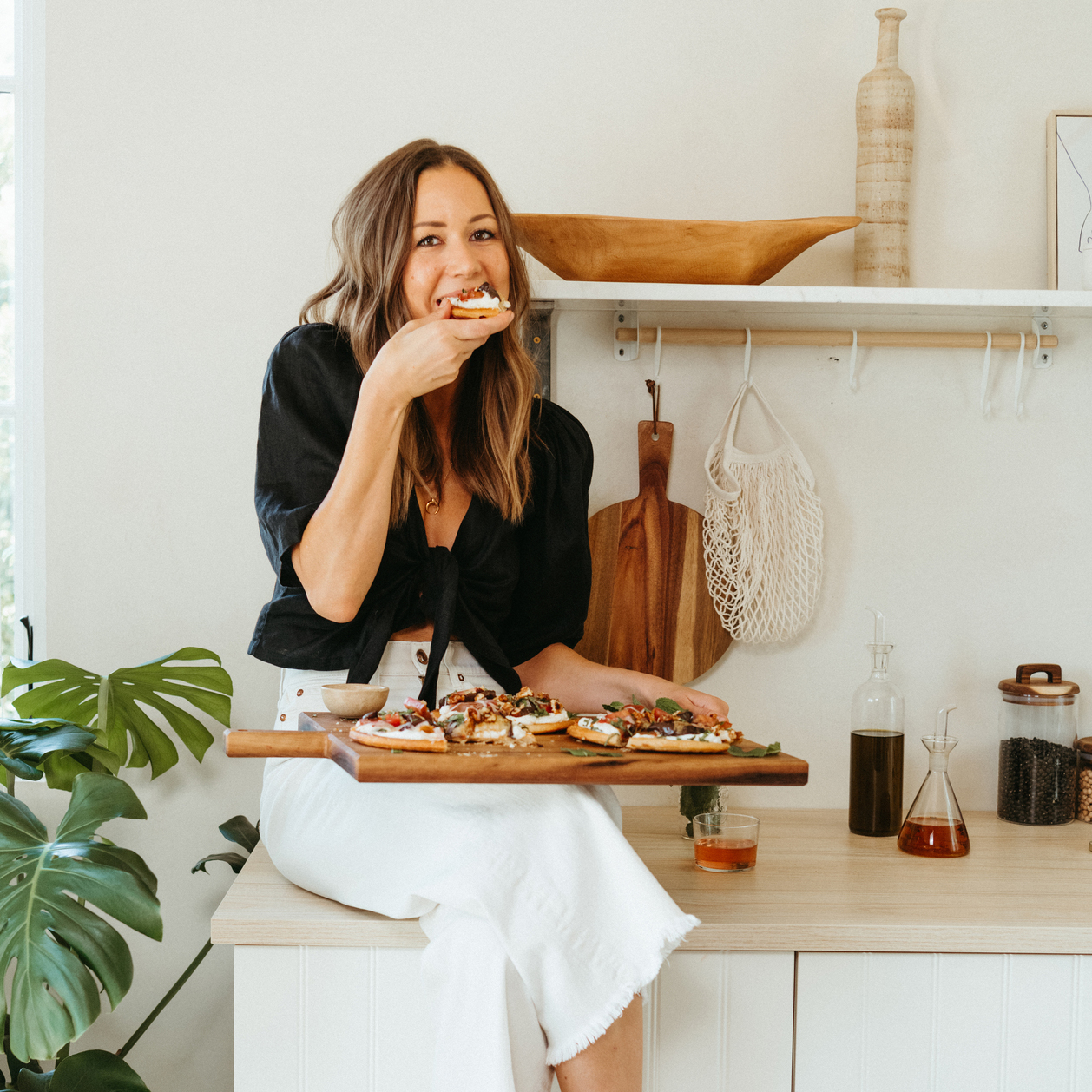 Subscribe
Our Top 10 Recipes
Sign up to receive a FREE E-BOOK of my top 10 most popular recipes of all time!
Thanks for Signing Up!
Oops!
Looks like you're already signed up or your email address is invalid.
Oops!
Looks like you unsubscribed before click here to resubscribe.
Sweet Greek Yogurt Recipes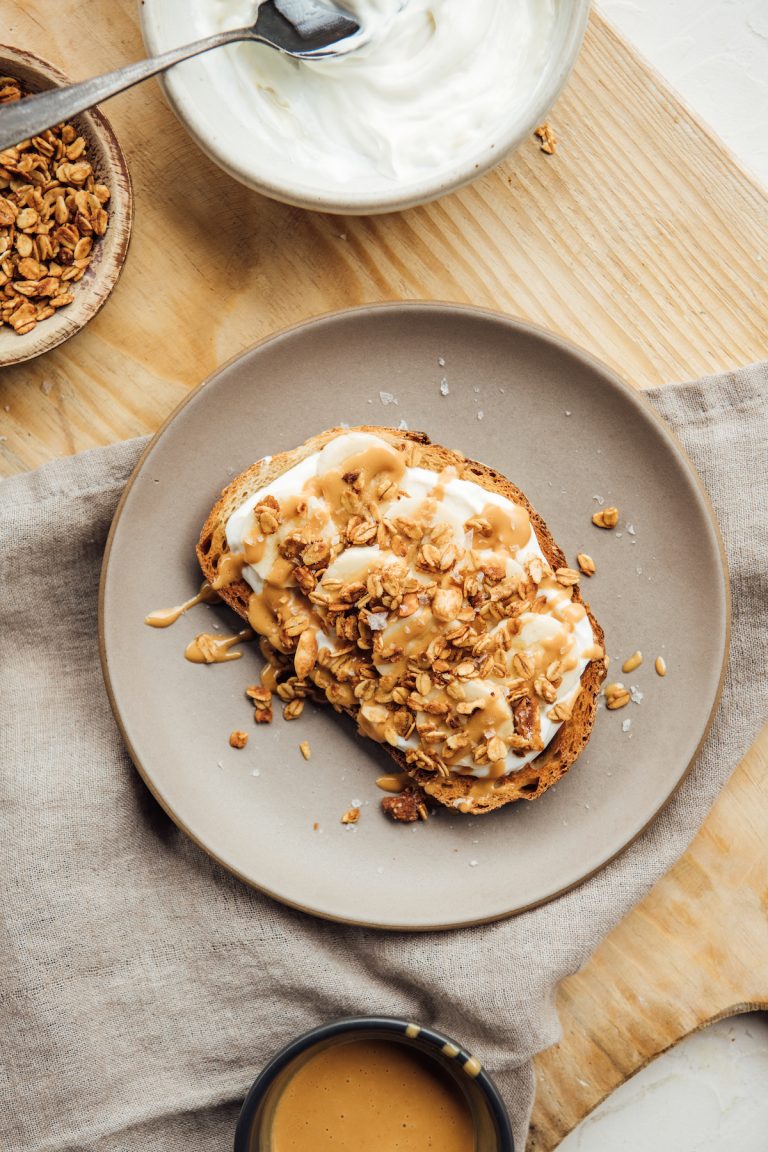 Yogurt Toast with Peanut Butter and Banana
Why We Love It: Do y'all remember the yogurt toast trend (circa February 2022)? Well, this is our take on it and—IMHO—it's much better than the original. As in, not baked. Instead, this toast has Greek yogurt slathered over it with a few banana rounds, melty peanut butter, and granola clusters finishing it off. It's a no-recipe recipe that's perfect for breakfast and/or a midday snack that will leave you satiated until your next meal.
Hero Ingredient: Flaky salt gives it a savory twist that plays well with the banana's sweetness.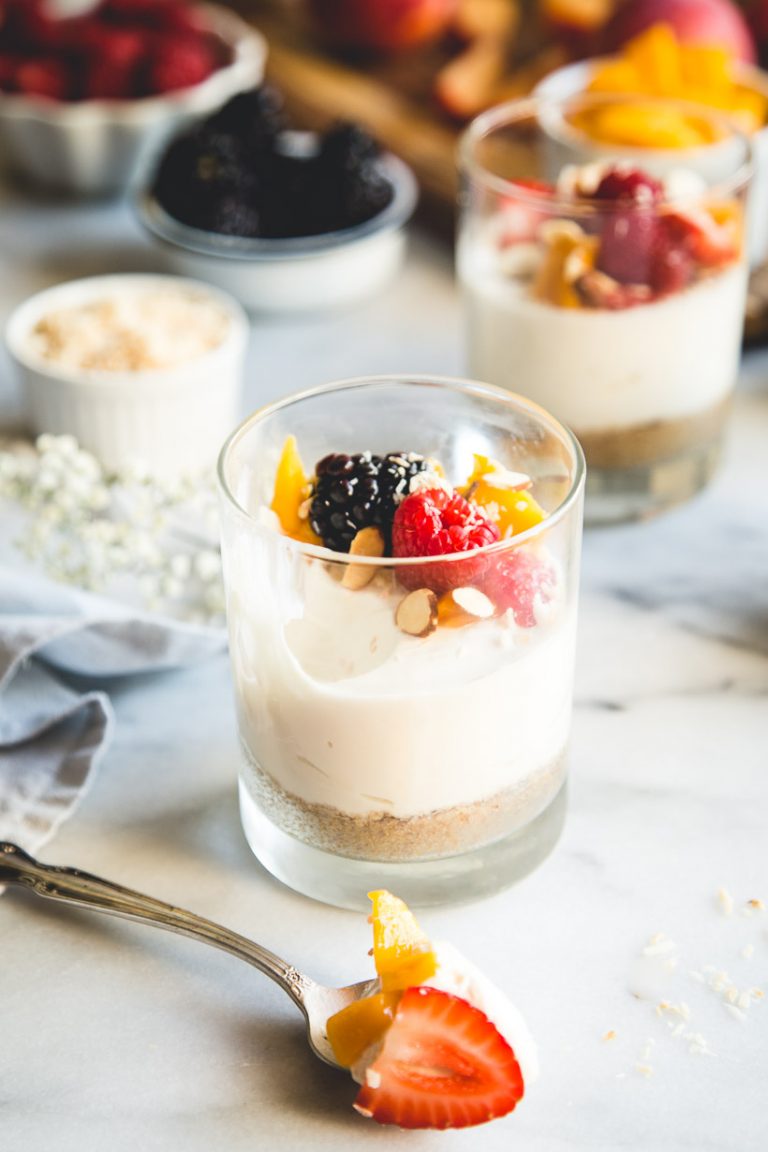 No-Bake Greek Yogurt Cheesecake Cups with Summer Berries
Why We Love It: Classic New York-style cheesecake meets healthy dessert in this simple no-bake recipe. It's an indulgent alternative to tried-and-true cheesecake, but without the much-dreaded cracking. With Greek yogurt standing in for half of the cream cheese, you can shamelessly come back for bite after bite of this light, tasty treat.
Hero Ingredient: If you're "baking" for a group, arrange lots of toppings in a build-your-own format and watch your guests light up with creativity.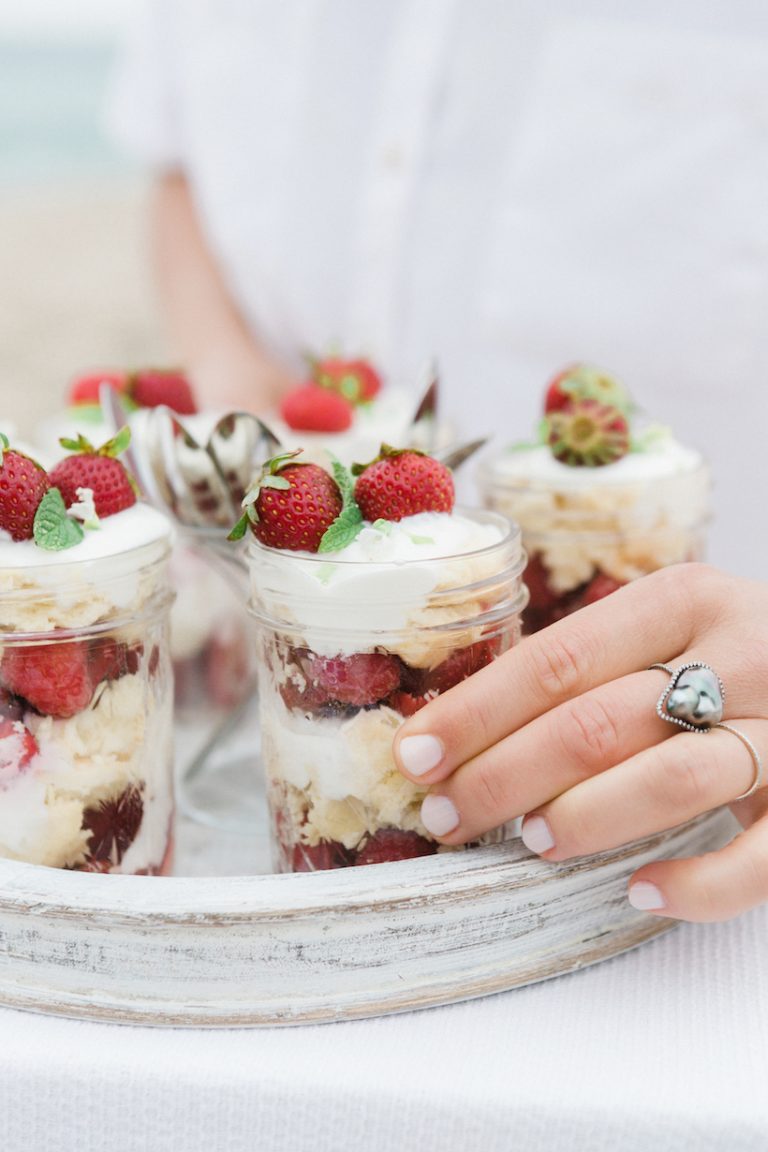 Strawberry Shortcake with Greek Yogurt & Mint
Why We Love It: Although it's still February and strawberries aren't quite in peak season, this strawberry shortcake recipe deserves to be bookmarked for your summer dessert lineup. With no refined sugars and Greek yogurt standing in for whipped cream, it's a cleaned-up classic that we'll go back to time and time again.
Hero Ingredient: I love how these are served up in little mason jars. Take them on the go, or sit and savor with all your people.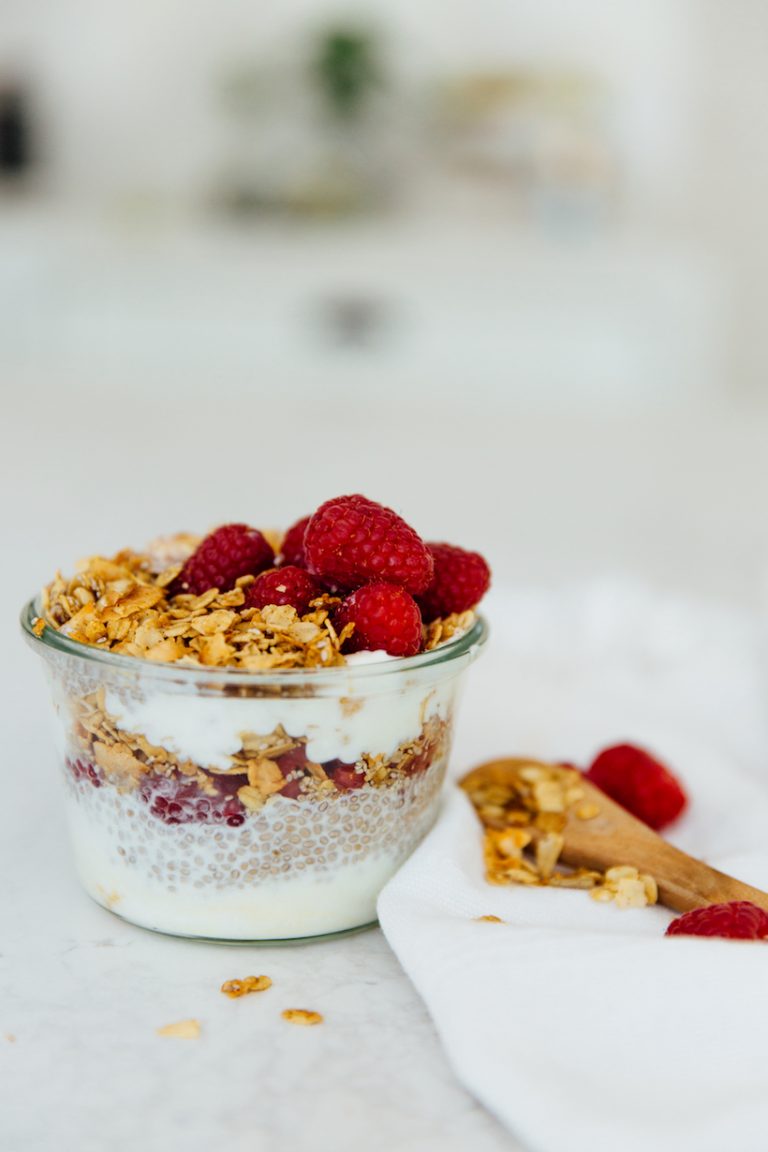 Raspberry Chia Yogurt Pudding
Why We Love It: I'm a big fan of recipes that include instructions like "throw everything together and let it hang out in the fridge for a bit," which is exactly what we're looking at here. This Raspberry Chia Yogurt Pudding is a make-ahead breakfast that will power you through your morning and keep you satisfied until lunch. With full-fat Greek yogurt, a touch of honey, and crunchy granola to top it all off, your mornings have never tasted so good.
Hero Ingredient: Those chia seeds double down on fiber and healthy fats. Total hero.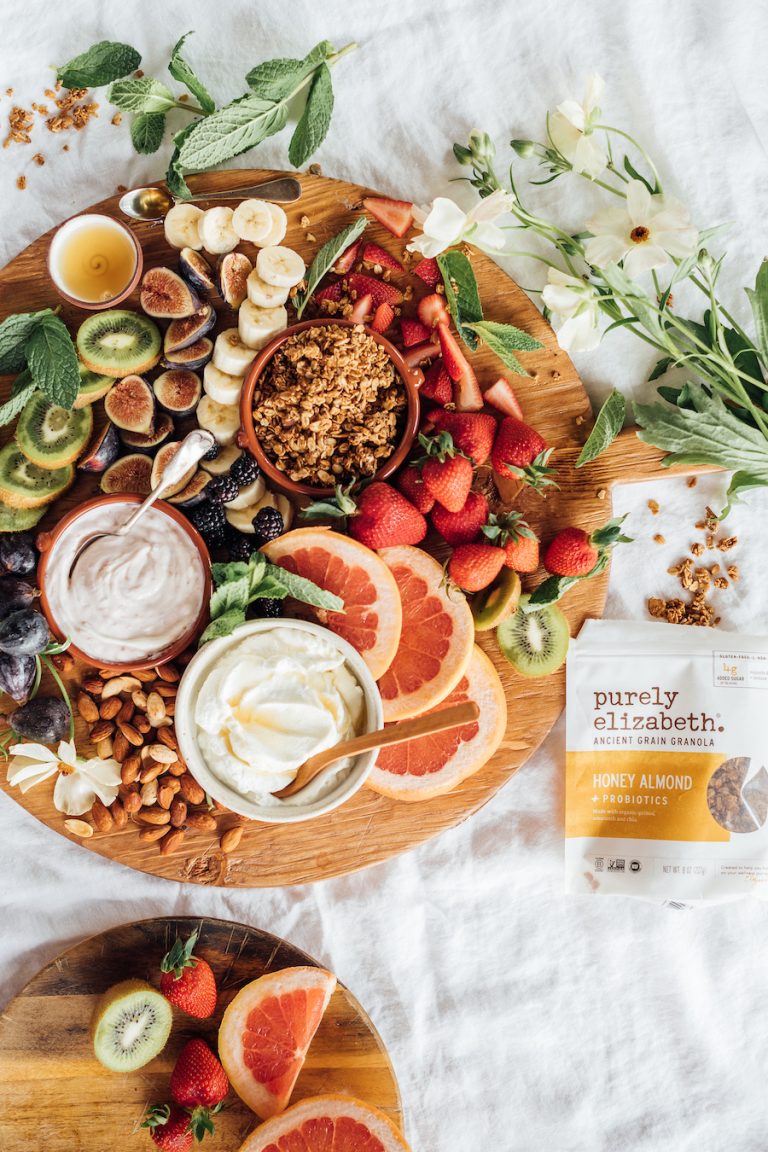 Yogurt & Granola Breakfast Grazing Board
Why We Love It: Grazing boards will forever be in style. In this recipe, they take on a new personality in the form of breakfast—yum! To craft this beauty, anchor the board with your favorite fruits, layer in a few varieties of Greek yogurt, sprinkle granola in the gaps, and finish with a few garnishes that make those gorgeous colors and flavors pop. It only takes a few steps to bring this crowd-friendly breakfast to fruition.
Hero Ingredient: Chopped nuts are a great addition that bring a little crunch to the party.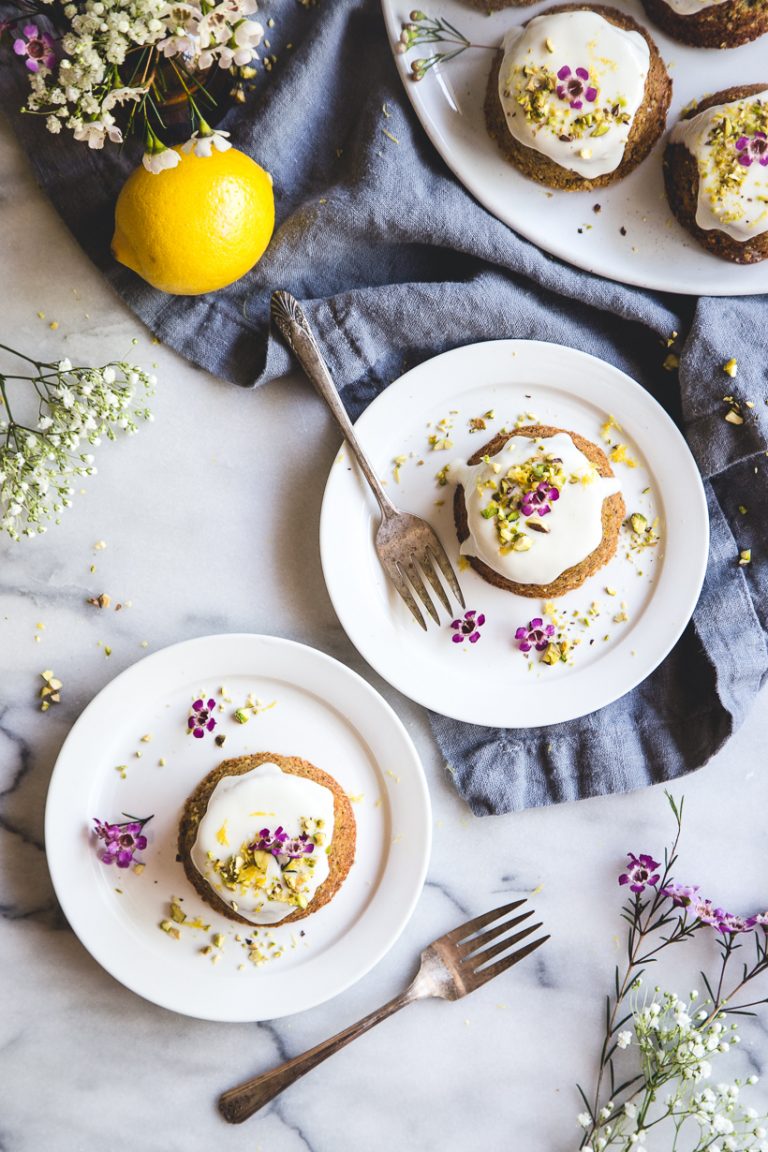 Flourless Pistachio Cakes With Honey-Lemon Yogurt Glaze
Why We Love It: Gluten-free baking doesn't have to be complicated. In fact, it can be just as easy as it is enjoyable. In these Flourless Pistachio Cakes with Honey-Lemon Yogurt Glaze, you're getting nutty pistachio and almond flavor, a moist texture that's sure to satisfy, and a tart glaze to tie all those beautifully-rich flavors together. Add these cute cakes to your afternoon tea ritual and thank us later.
Hero Ingredient: Lots of lemon zest and juice helps to brighten these cakes and wake up all the nutty elements inside.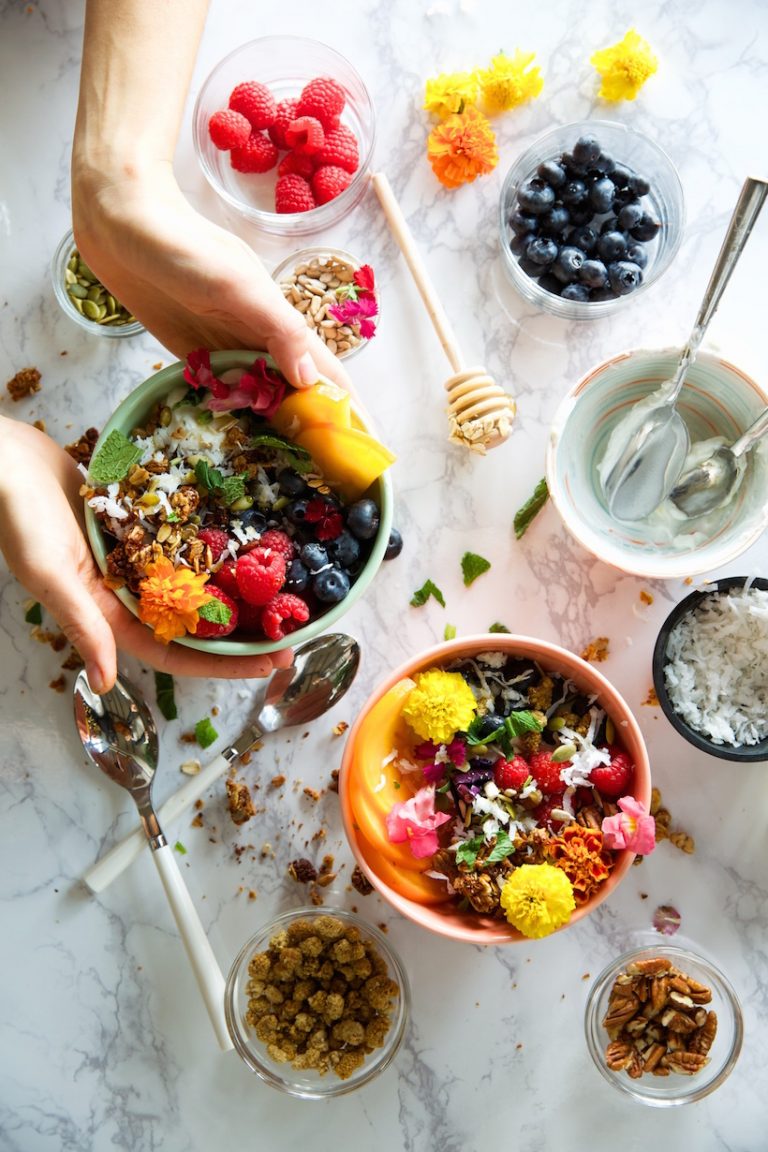 Pecan & Coconut Granola with Yogurt & Berries
Why We Love It: Homemade granola is a great way to ensure you won't get a sugar overdose or additives you can't pronounce. This pecan and coconut variety strikes that perfect sweet-salty-crunchy balance that's just plain addictive. (In the best way, of course.) Serve it over creamy Greek yogurt and a drizzle of honey for a picture-perfect breakfast.
Hero Ingredient: Coconut flakes and a drizzle of honey set this one over the top.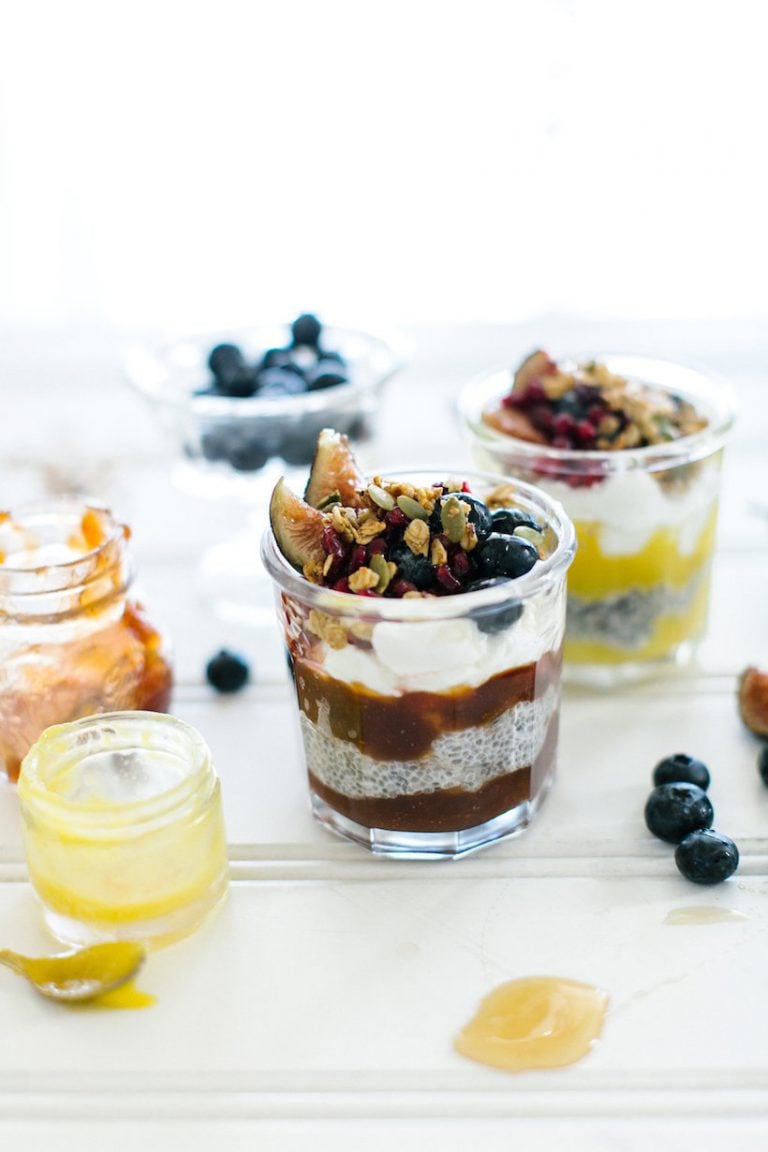 Jammy Chia & Yogurt Parfaits
Why We Love It: More chia pudding = more deliciousness, especially considering the omega-3 fatty acids, protein, antioxidants, and fiber it has to offer. These Jammy Chia and Yogurt Parfaits are another overnight breakfast recipe that's totally customizable to your tastes. Get those creative juices flowing and enjoy the breakfast that keeps on giving.
Hero Ingredient: Jam, lemon curd, sliced fruit, granola, nuts, and honey all make excellent toppings.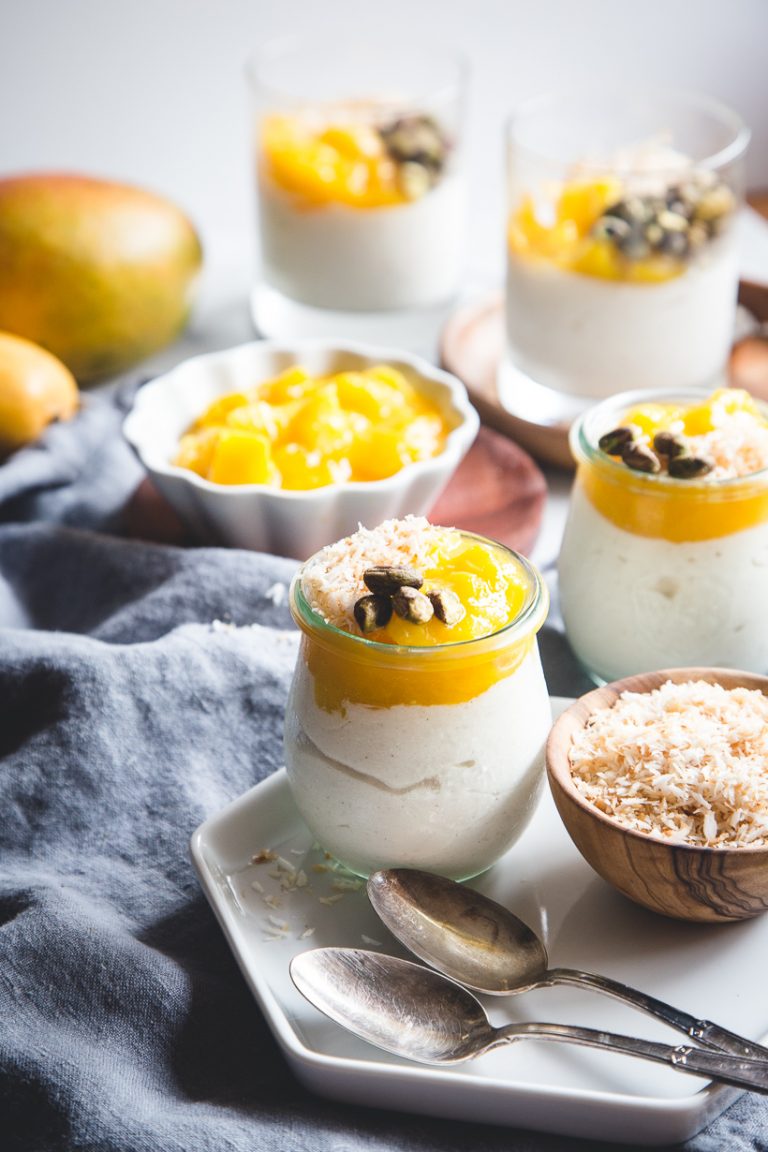 Cardamom-Yogurt Mousse with Mango
Why We Love It: Loaded with wholesome ingredients, free from refined sugars, and delightfully airy, this Cardamom-Yogurt Mousse with Mango is the bright and surprisingly-indulgent dessert you didn't know you needed. Smoky cardamom blooms throughout the thick, custard-like mousse to complement the fruity mango notes perfectly. It's sweet, a little spicy, and totally satisfying for any post-dinner treat.
Hero Ingredient: Greek yogurt adds its signature tang and creaminess while keeping guilt to a minimum.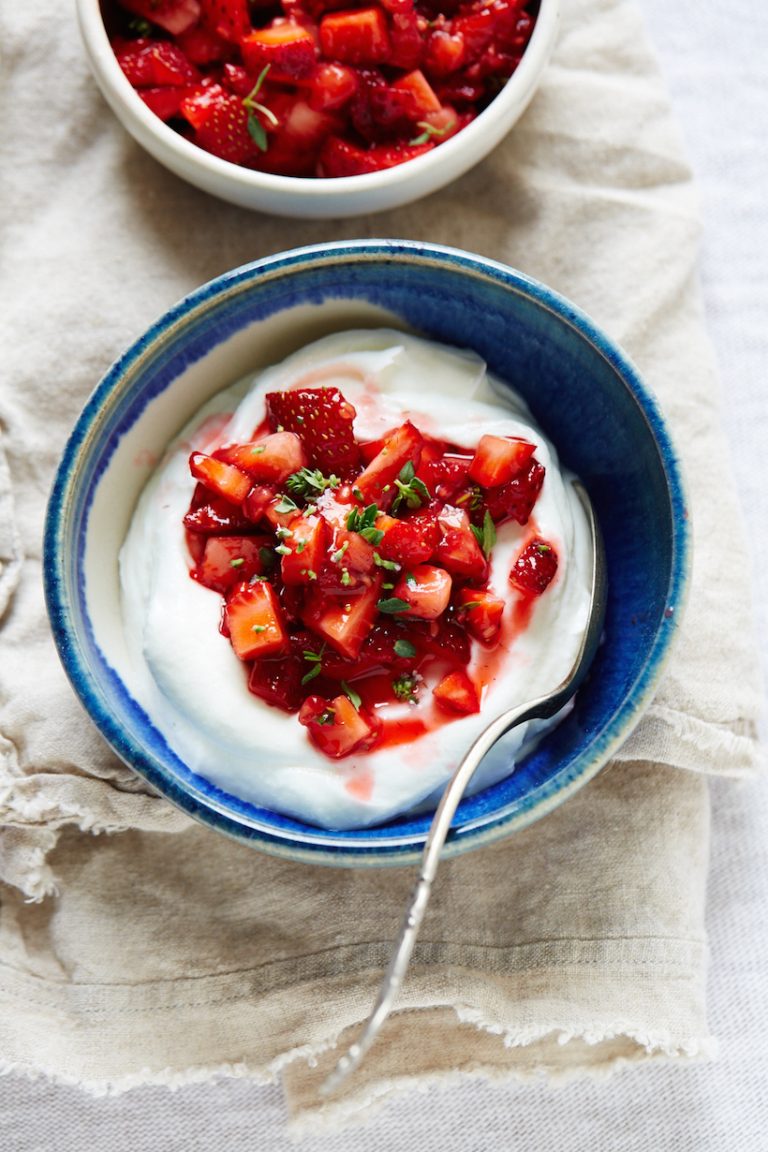 Strawberry Thyme Yogurt
Why We Love It: Again, feast with your eyes and be sure to bookmark this delicious Strawberry Thyme Yogurt recipe for the minute strawberries come into season. In this beauty, the strawberries are macerated with fresh herbs to elevate the saucy substance we all know and love. Spoon all that goodness over a little Greek yogurt and you're set.
Hero Ingredient: Mashed raspberries introduce a touch of tartness in each glorious spoonful.
Savory Greek Yogurt Recipes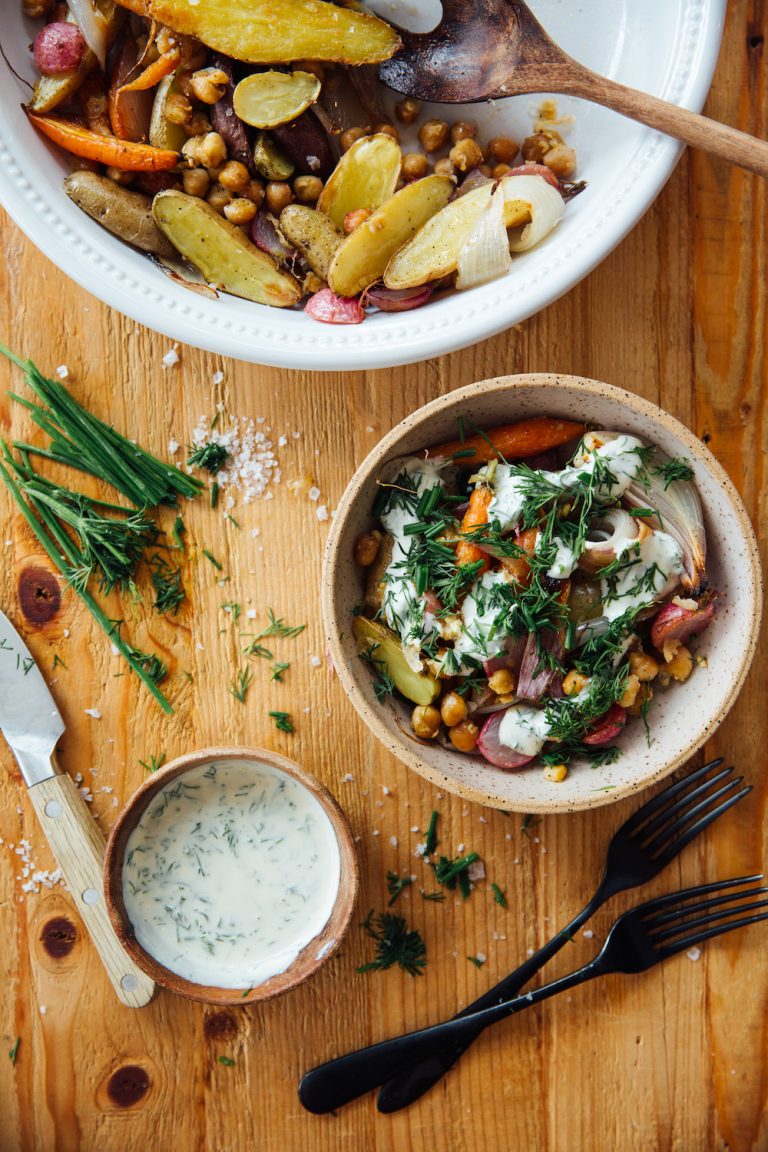 Sheet Pan Spring Veggie Bowl with Yogurt and Herb Dressing
Why We Love It: If you're looking to shake up weeknight dinner, or maybe introduce a few more veggies into your diet, this recipe is for you. Hearty root vegetables join forces under a blanket of herby dressing to deliver your plant-based dinner in a snap. We're talking about carrots, radishes, fingerling potatoes, shallots, and more. It's an easy sheet pan recipe you'll be so glad you made.
Hero Ingredient: Make extra of the Yogurt and Herb Dressing and thank yourself later.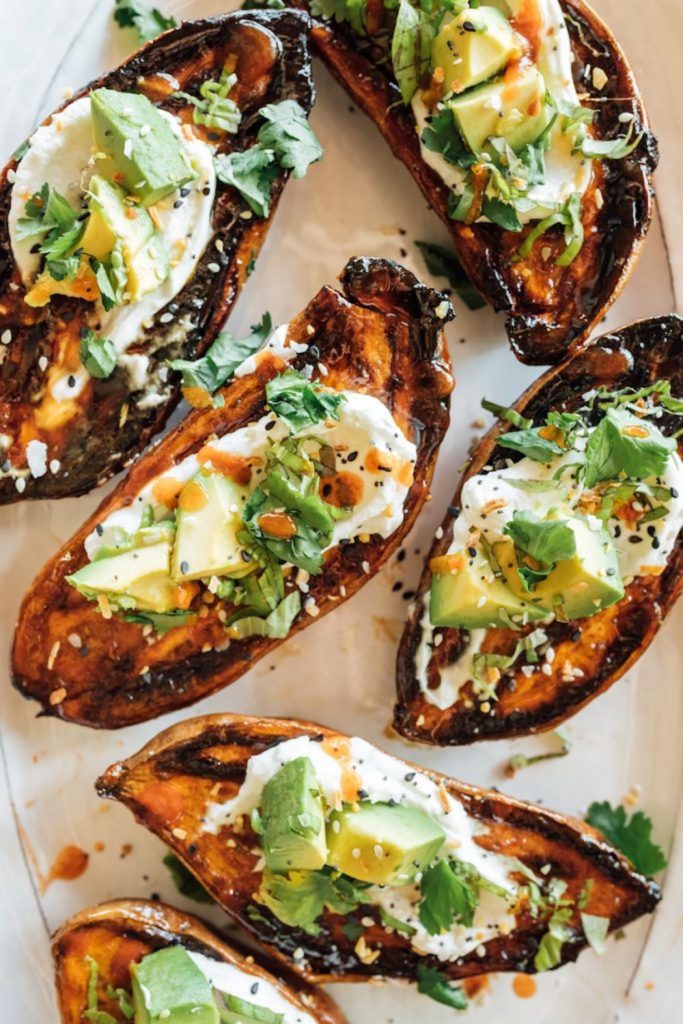 Crispy Roasted Sweet Potatoes with Yogurt, Herbs, and Everything Spice
Why We Love It: The first time I bit into these crispy sweet potatoes, I literally gasped. They're THAT good. And they couldn't be easier to make. All you have to do is halve your spuds, throw them in the oven, and wait patiently until they're tender. (Step three is the hardest part). From there, you'll melt butter and honey in the largest pan you've got, crisp the potato halves up on the cut side, and top with anything that brings you joy.
Hero Ingredient: A good starting point for toppings is Greek yogurt, avocado, everything bagel seasoning, hot honey, and cilantro. Don't worry, the list goes on…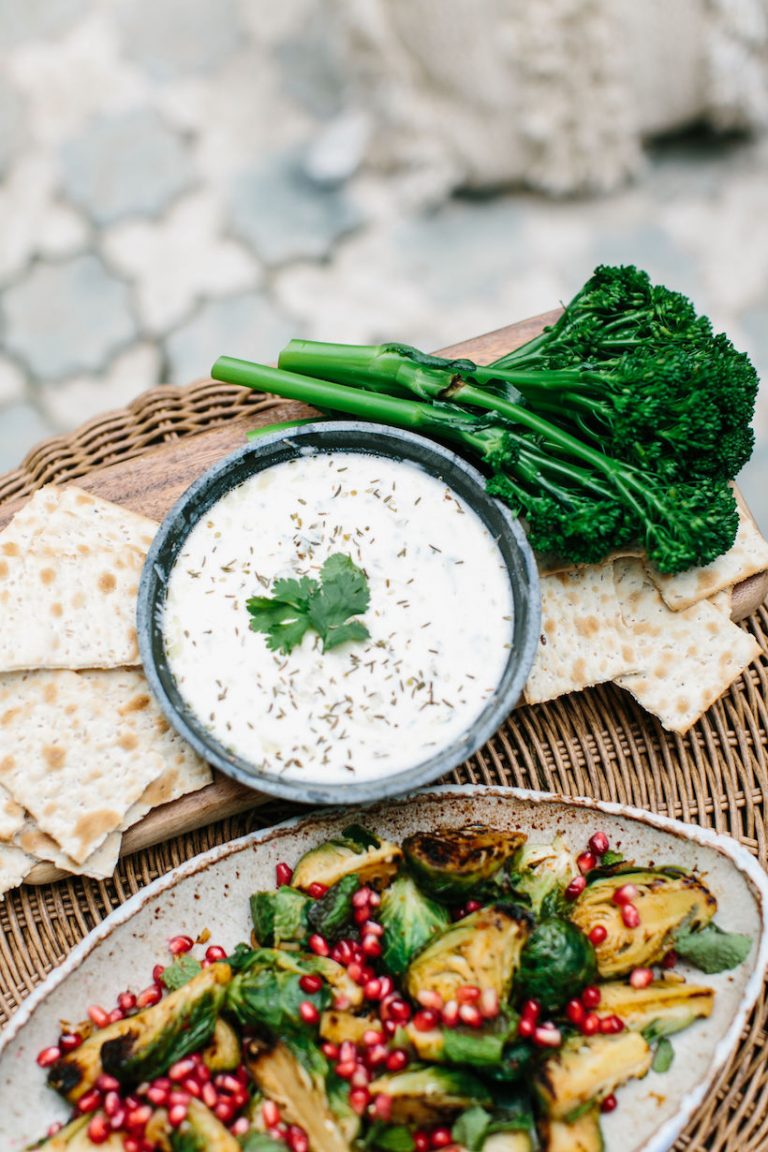 Why We Love It: I don't know that I've ever met a dip I didn't like. They're perfect for groups, always a hit, and so easy to make. This variety features herby za'atar, fresh-squeezed orange juice, lots of herbs, and—you guessed it—Greek yogurt. It's perfectly savory, creamy, and tailor-made for roasted veggie dipping. Enjoy accordingly.
Hero Ingredient: Shallots give this dip its delicious sharpness.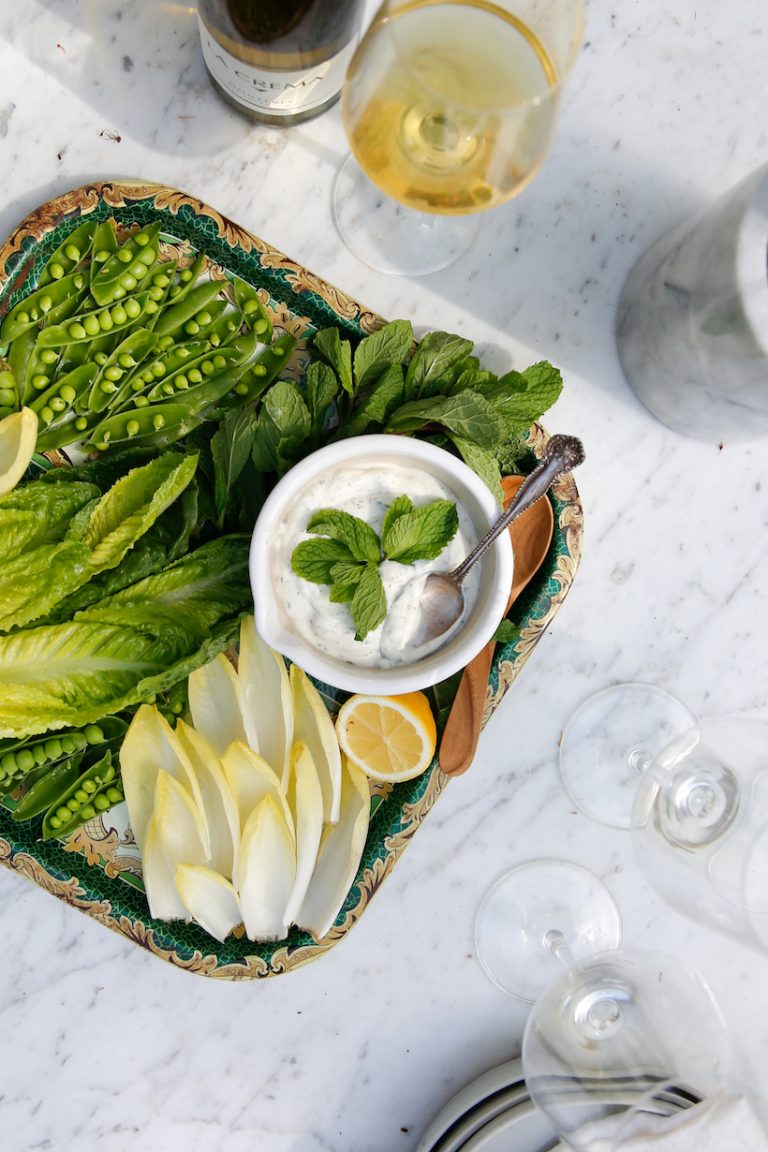 Why We Love It: Bright tzatziki and crisp veggies are begging to elevate your next backyard hangout. All you need is a trusty board, fresh veggies, and about five minutes to mix up a crowd-favorite batch of tzatziki. To elevate the classic Middle Eastern dip, be sure to add lots of mint and citrus to the mix. Dare I say it's the perfect spring spread?
Hero Ingredient: I've said it before and I'll say it again, if you have the bandwidth, make extra tzatziki. It's so nice to have on hand for bowls, crudités, and salads throughout the week.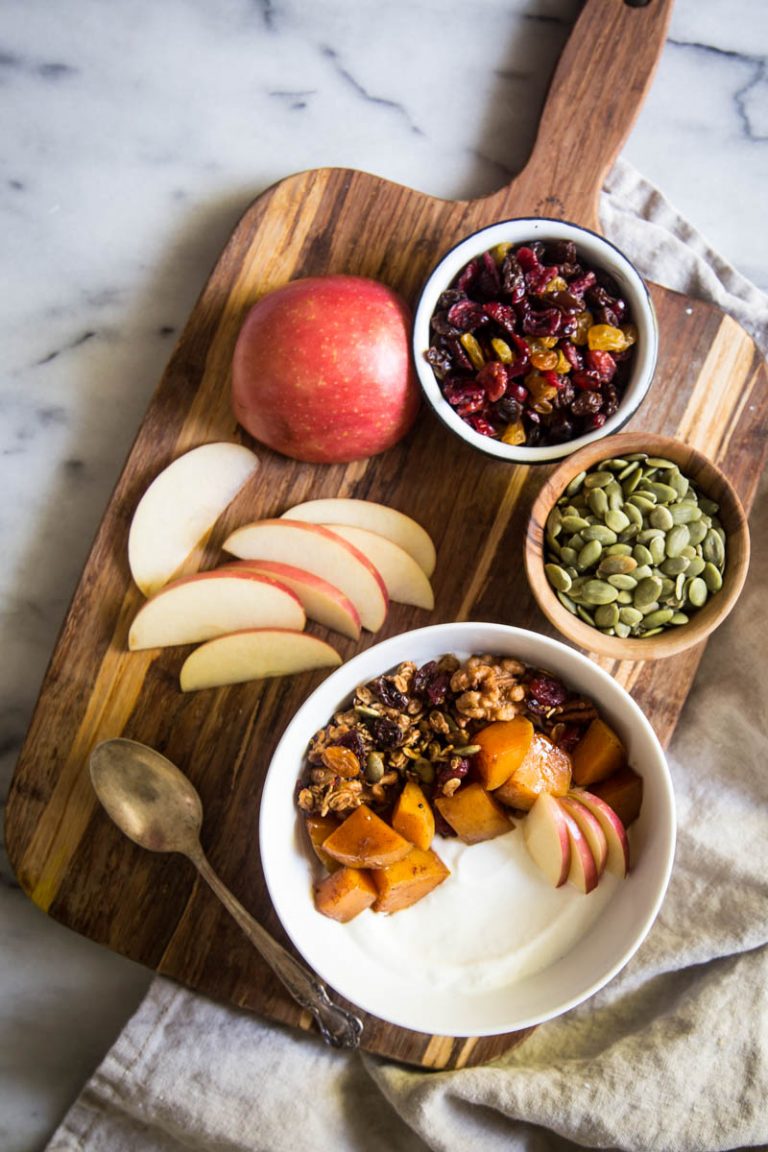 Autumn Harvest Breakfast Bowls
Why We Love It: This savory yogurt bowl is basically a cross between a yogurt parfait and roasted veggie bowl, which might not sound familiar, but stick with me. Tart Greek yogurt lays the foundation for sweet/salty granola, roasted butternut squash, and crisp apple slices. It's not too sweet, not too savory, and basically the perfect breakfast/lunch hybrid for when you can't decide what mood you're in. I highly encourage you to give this one a try—you won't regret it.
Hero Ingredient: The granola here is *chef's kiss.* Pro tip: You might want to double the batch and save some for later.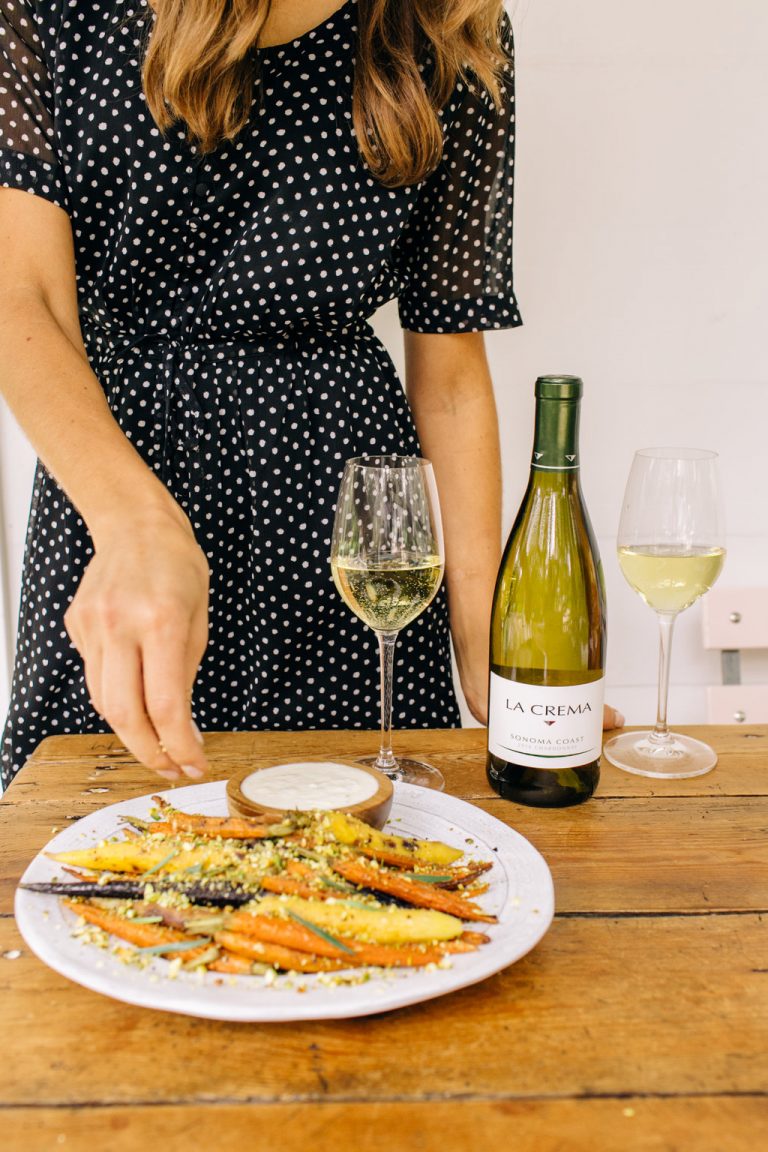 Rainbow Carrots with Yogurt & Pistachios
Why We Love It: Time and time again, roasted carrots prove themselves as a satisfying, stand-alone veggie that you can elevate for any occasion. In this case, colorful rainbow carrots undergo the royal treatment by receiving a drizzle of citrus-studded Greek yogurt and crunchy pistachio pieces. If you have any hosting on the horizon, keep these in mind for a gorgeous table centerpiece your guests can ooh-and-ah over.
Hero Ingredient: Fresh tarragon leaves give the carrots a subtle herby flavor that doesn't overpower.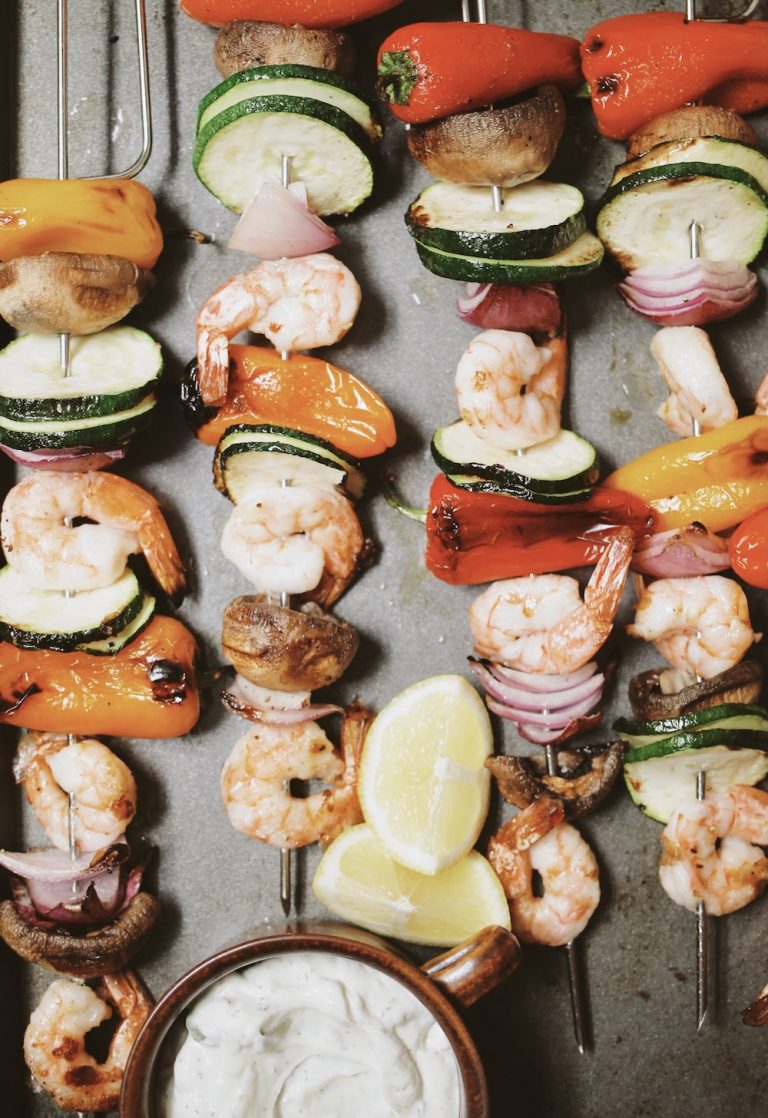 Shrimp Skewers with Tzatziki
Why We Love It: If weather permits, fire up the grill and round up any little helpers you have to skew (verb) up some shrimp and veggies and craft the ultimate spring supper. In this lineup, we're looking at tender shrimp, button mushrooms, mini bell peppers, zucchini, and red onion. Over the flame, they get the perfect amount of char that pulls out lots of natural sweetness and summery flavor.
Hero Ingredient: There's not any in the official recipe, but peaches would fare really well here stacked up against the shrimp. Let me suggest these beauties.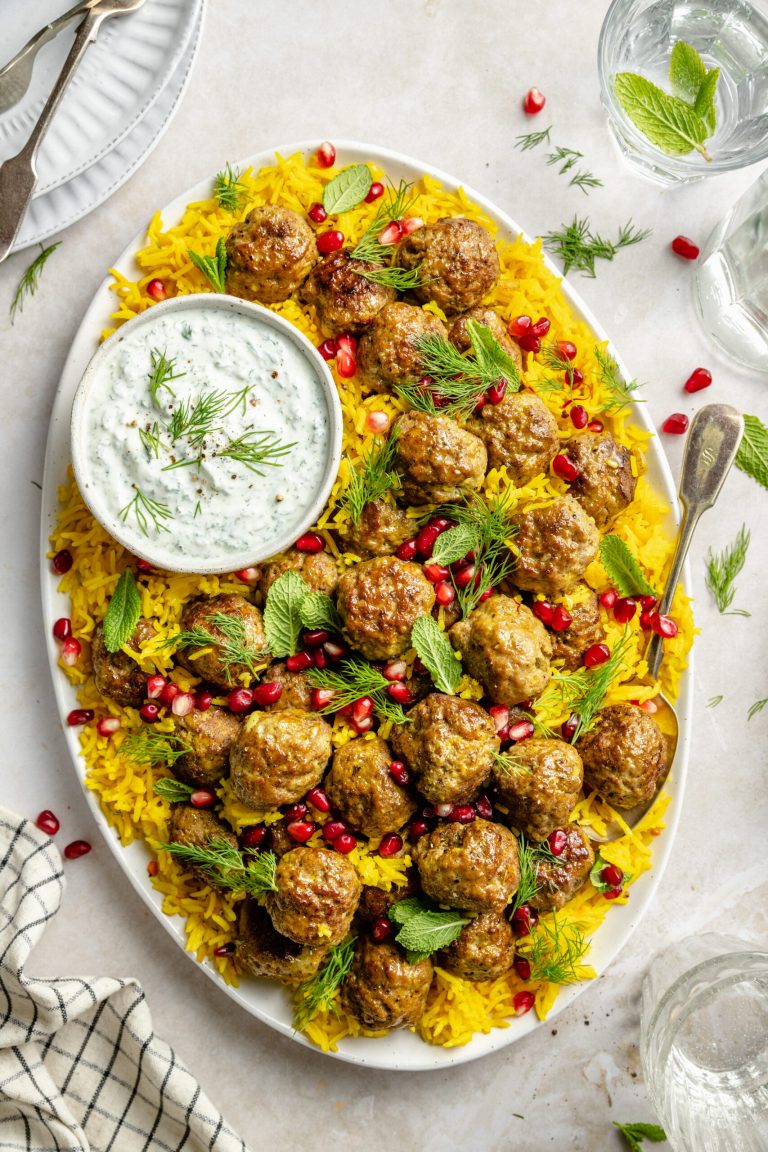 Why We Love It: Flavorful lamb meatballs meet saffron-infused rice and bright pomegranate arils in this superstar recipe. The best part? Everything is made in one pan. Expect is a show-stopping dinner party recipe that keeps you out of the kitchen and engaged with your guests. Win-win.
Hero Ingredient: The Herby-Yogurt Sauce is full of bright flavors that light up each element.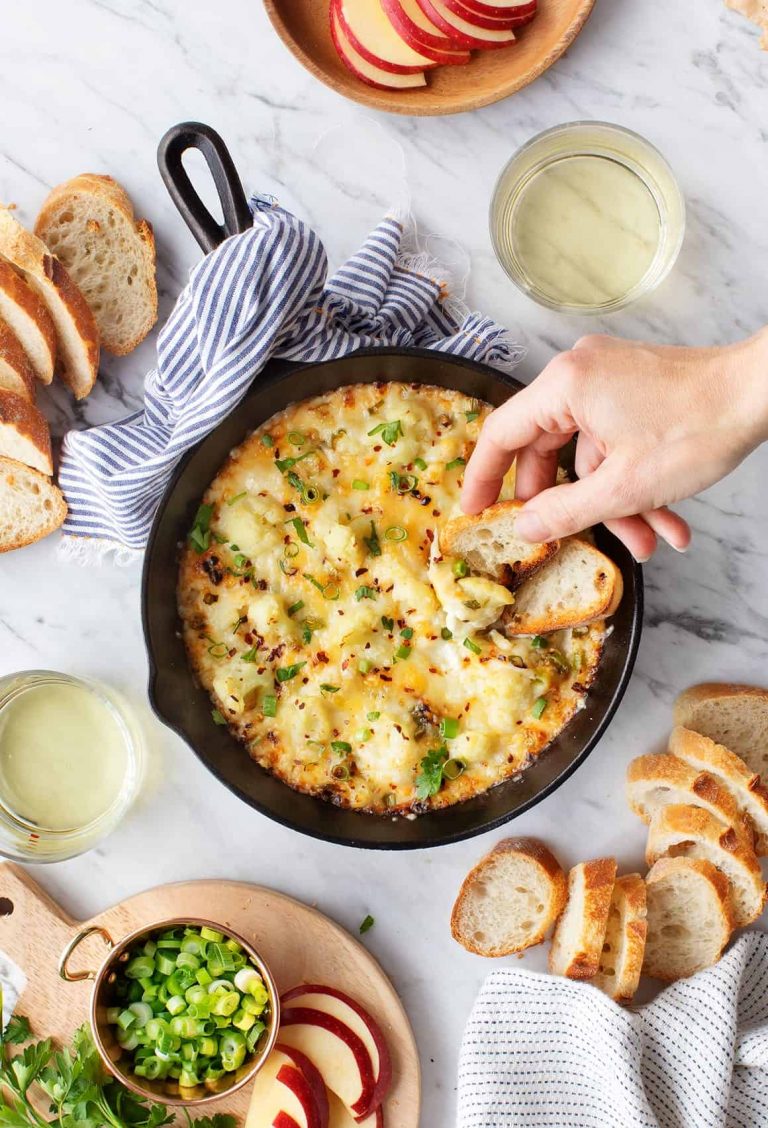 Why We Love It: Based on how indulgent it tastes, you'd never guess there's an entire head of cauliflower hiding in this addictive party dip. It's warm, cheesy, and totally equipped to satisfy the deepest cravings, but in a healthier way. With full-fat Greek yogurt, garlic, and dijon mustard bubbling away in the skillet, you have the recipe for a killer dip.
Hero Ingredient: You can (and should) serve it alongside lots of crackers and toasted baguette slices. But sliced apples steal the show with their sweet-meets-savory feel.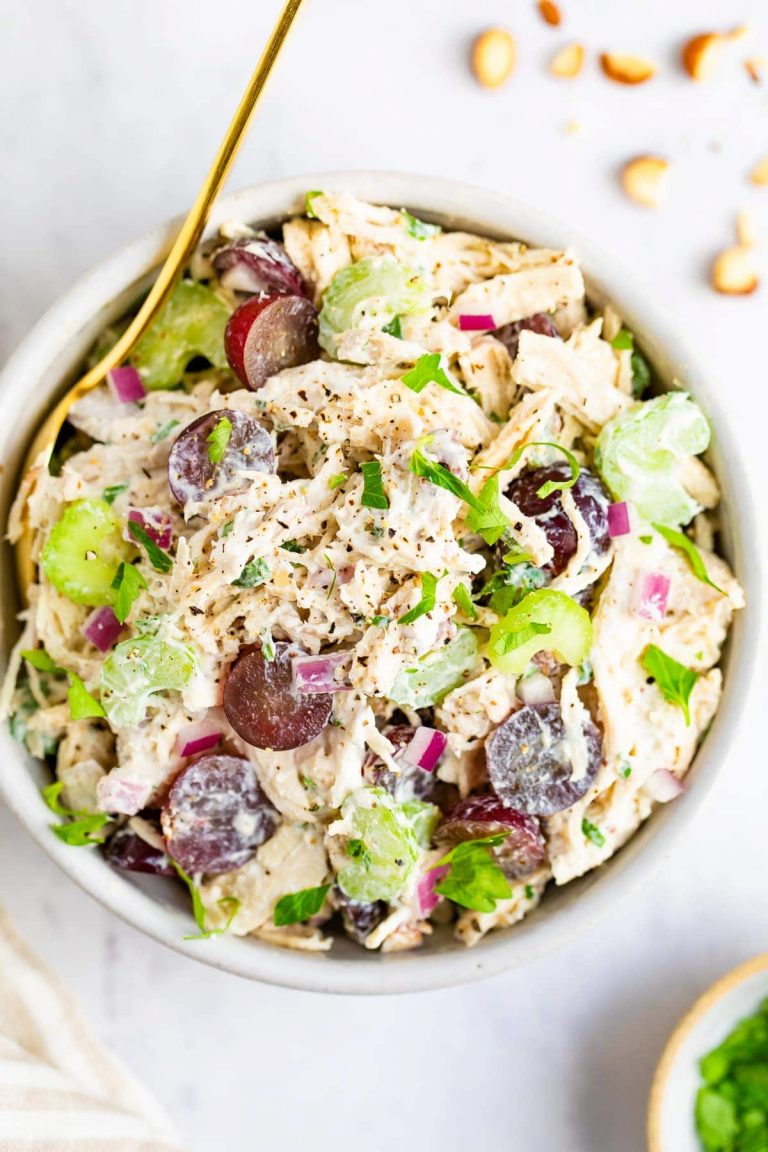 Why We Love It: Instead of mayo, this chicken salad is made with creamy Greek yogurt and sharp dijon mustard. Add juicy grapes, crisp celery, and crunchy almond pieces for a classic chicken salad that you can enjoy all week long. Whether on a salad, sandwich, or straight out of the bowl, this chicken salad is a winner.
Hero Ingredient: Red onion brings a sharpness to the mix that complements all the creaminess.
What are your favorite Greek yogurt recipes? Share them with us in the comments!

link