Instead of settling for burnt toast or microwaved porridge, launch yourself into post-dawn endeavours that won't leave you disappointed. 
We've lined up the best spots for breakfast in Brisbane right now (after much deliberation and arguing in the office). By no means is this list exhaustive—if you want more, you can check out our list of the 50 best cafes in Brisbane. 
Petrichor & Co 
Hamilton
If you've never sampled a Colombian or Latin American-style brunch, then you need to head to Petrichor & Co. These guys dish up epic feasts inspired by the flavours of South America—think empanadas de Mama with spiced pulled beef, garlic, onion and potato empanadas served with aji. Of course, you can still get more familiar feeds, including spiced pumpkin pancakes, potato rosti and avocado on sourdough. 
Pawpaw Cafe
Woolloongabba
Woollongabba fave Pawpaw knows a thing or two about putting on a killer breakfast in a stylish space. Our go-to dishes include the signature hash, piling poached eggs, smashed avo and haloumi atop crispy potato hash cakes, or whatever insane sweet brekky they've cooked up for the season—this season a favourite is definitely the lemon meringue French toast with soft meringue, lemon sorbet, lemon tea curd, jasmine tea mousse and berry crumb. 
Banter Coffee 
Manly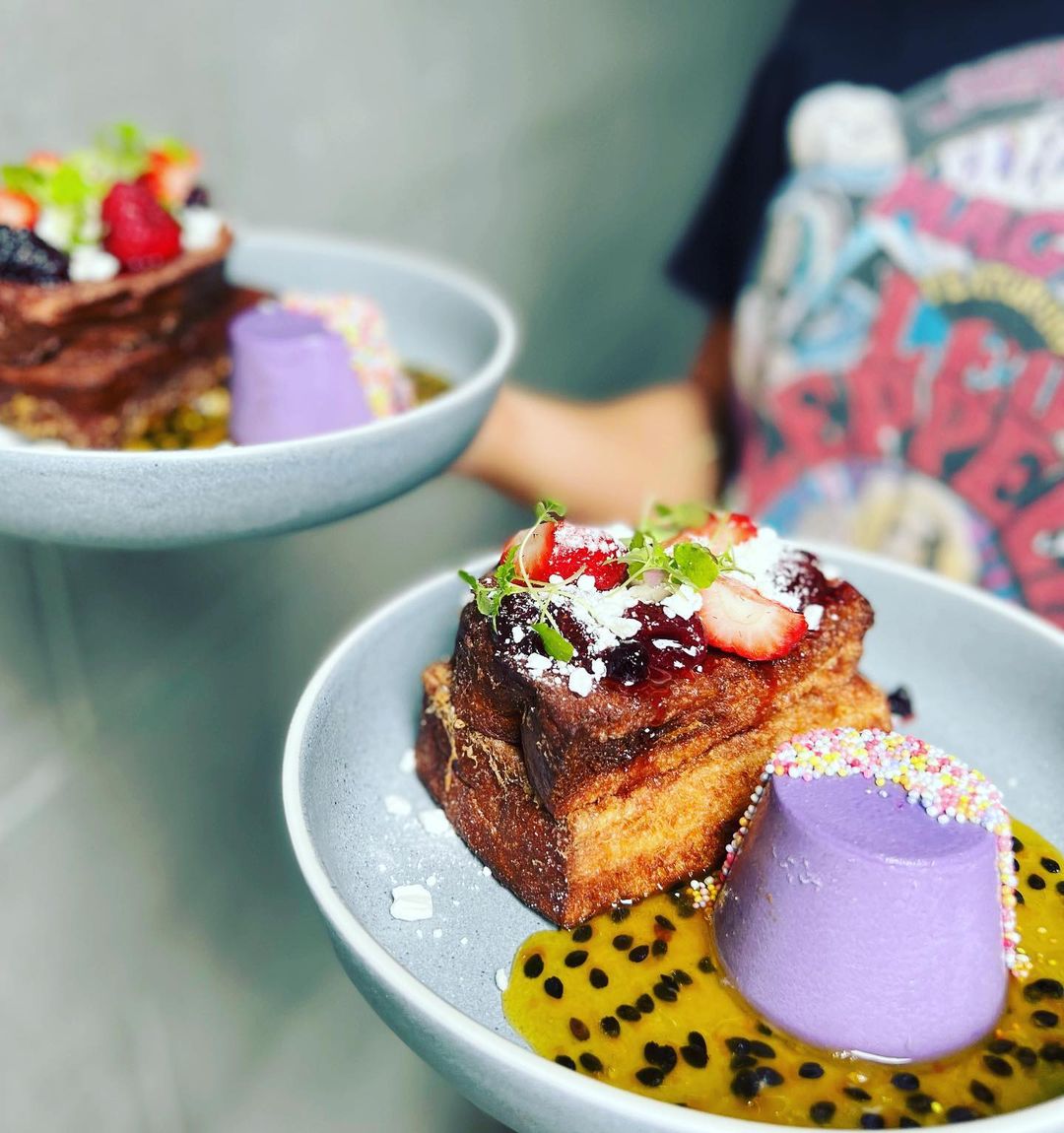 No need to trudge halfway to the city for breakfast, there's plenty of tastiness on offer out in the 'burbs, especially in the bay. Banter's weekly specials honestly have us travelling the other way—we'd go out of our way for their inventive feeds any day of the week. But even their regular menu is delish—fairy bread French toast with 100s and 1000s, taro pannacotta, meringue, passionfruit coulis and fresh berries? Yes to all of the above.
Cafe O Mai
Annerley
For something a bit further afield than your stock-standard bacon and eggs, Cafe O Mai's incredible Vietnamese flavours can't be skipped. Start your day with fragrant pho (even the vegan option is good), wholesome eggs baked in clay pots, and banh mis served on house-baked baguette. Wash it all down with a Vietnamese coffee for a sugar hit to start the day.
Farmhouse
Kedron
Managing to give off serious country barn vibes despite being located in a quiet suburban street in Kedron, Farmhouse usually has a line snaking down the street on Sunday mornings—but if you can hang in there, it's worth the wait. Maintain your position and be rewarded with breakfast gnocchi in chilli sauce with thick-cut bacon, parmesan and free-range poached egg or their iconic one pan ricotta hotcake. 
Morning After
West End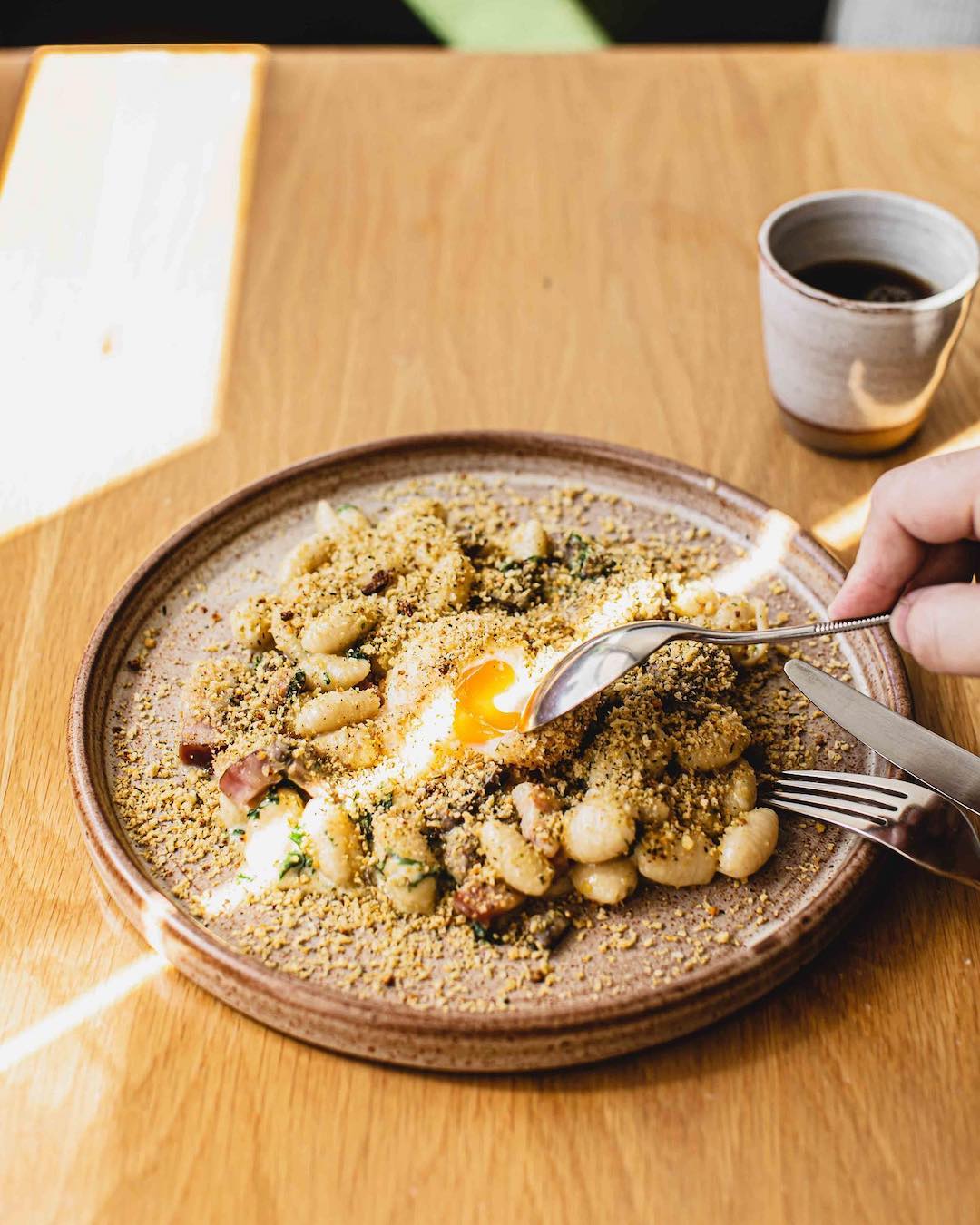 They'll take care of you in the morning and well into the afternoon. A typical brunch date at Morning After usually includes their iconic breakfast carbonara (pasta for brunch is always a good time, trust us) and a fancy-ass MaMuffin from the all-day menu, or maybe lamb meatballs with baba ganoush, haloumi, tzatziki and pita bread for more of a brunch feast. Their cabinet of sweets always provides the temptation for breakfast dessert, too.
Halo Ground 
Fortitude Valley 
It may be tucked away in a random cross street in the Valley, but Halo Ground is worth hunting down a parking spot for. This unassuming cafe dishes up seriously epic feeds, like their infamous cock waffle, a bougie twist on the classic chicken and waffles. If the weekend crowds are anything to go by, they're doing something very right.
Florence Cafe 
Camp Hill 
This relaxed cafe in an old Queenslander cottage does breakfasts with a difference—they make all their preserves, pickles, ferments and condiments in house, and use them to full advantage in every dish. Drop in for bunch and you can tuck into the likes of their open omelette, with beetroot, goats milk ricotta, asparagus, honey and thyme. 
My Mistress 
Albion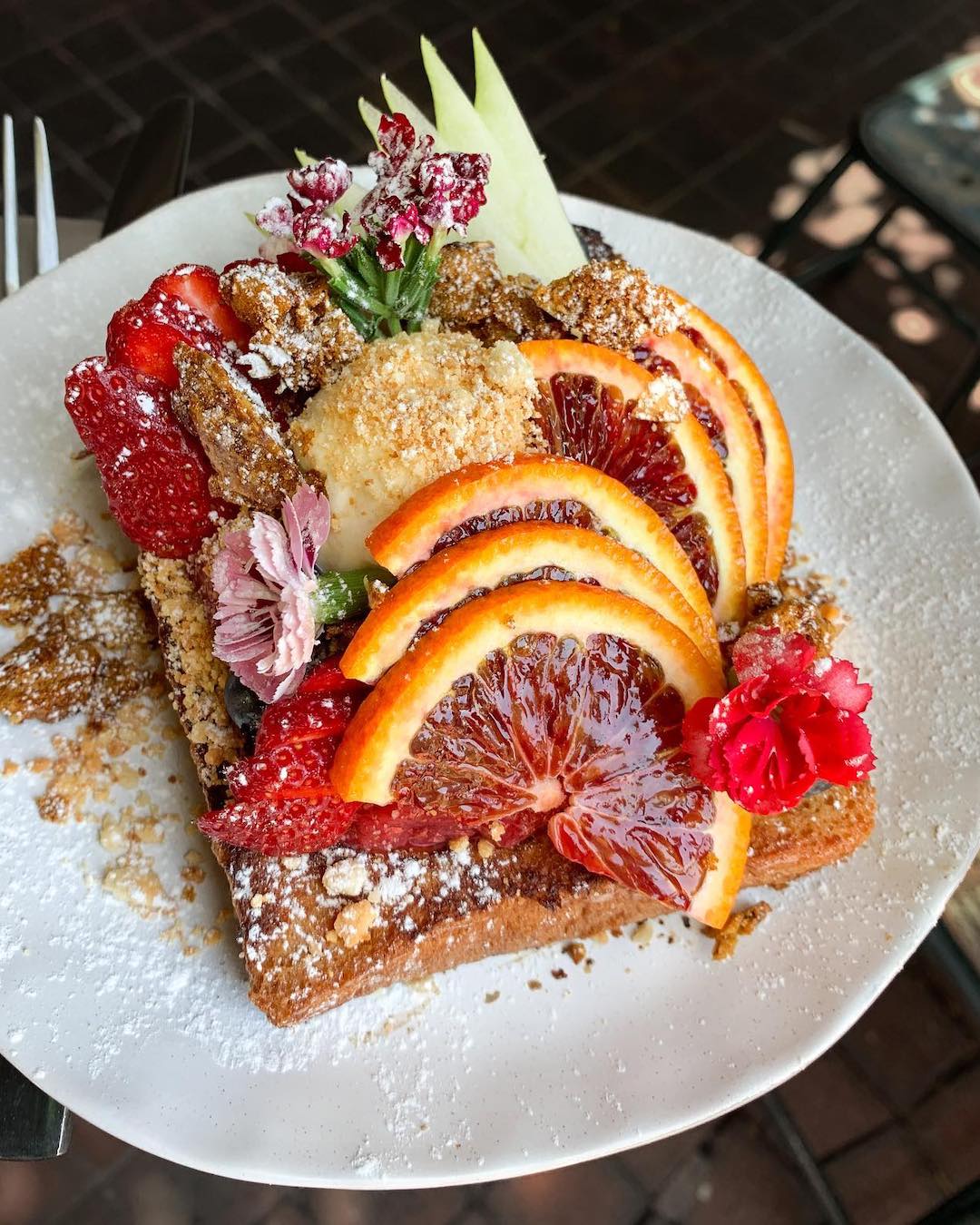 A familiar favourite, My Mistress has been going strong in Albion for over six years now, dishing up their tongue in cheek breakfasts to the masses on a weekly basis. Personally, we're big fans of the 'Oh My Geisha,' a Japanese-style okonomiyaki pancake topped with a fried egg, but you might prefer the 'Rendezvous,' a classic smashed avo on sourdough with labneh, dukkah, beetroot hummus and grilled halloumi.
Andonis Cafe
Yeerongpilly, Yeronga And Fortitude Valley
You've probably seen their creations on Insta, but Andonis ticks all the boxes for a killer start to your day, whether you're team deep-fried or lean and green. Options range from the loaded croissant packed with bacon, chorizo, poached eggs, hash browns, halloumi, rocket and truffle mayo to an acai bowl topped with fruit and vegan granola. Get you a cafe that can do it all.
Smoked Paprika 
Paddington 
One quick scroll through Smoked Paprika's Instagram feed and you'll be drooling excessively, already planning your visit for their next weekly special. Last week it was slow cooked beef cheeks with poached eggs and harissa hollandaise on a toasted croissant, next week, who knows? Their regular menu is pretty damn tasty too, and with their portion sizes you'll be full until dinner. 
The Green
Fortitude Valley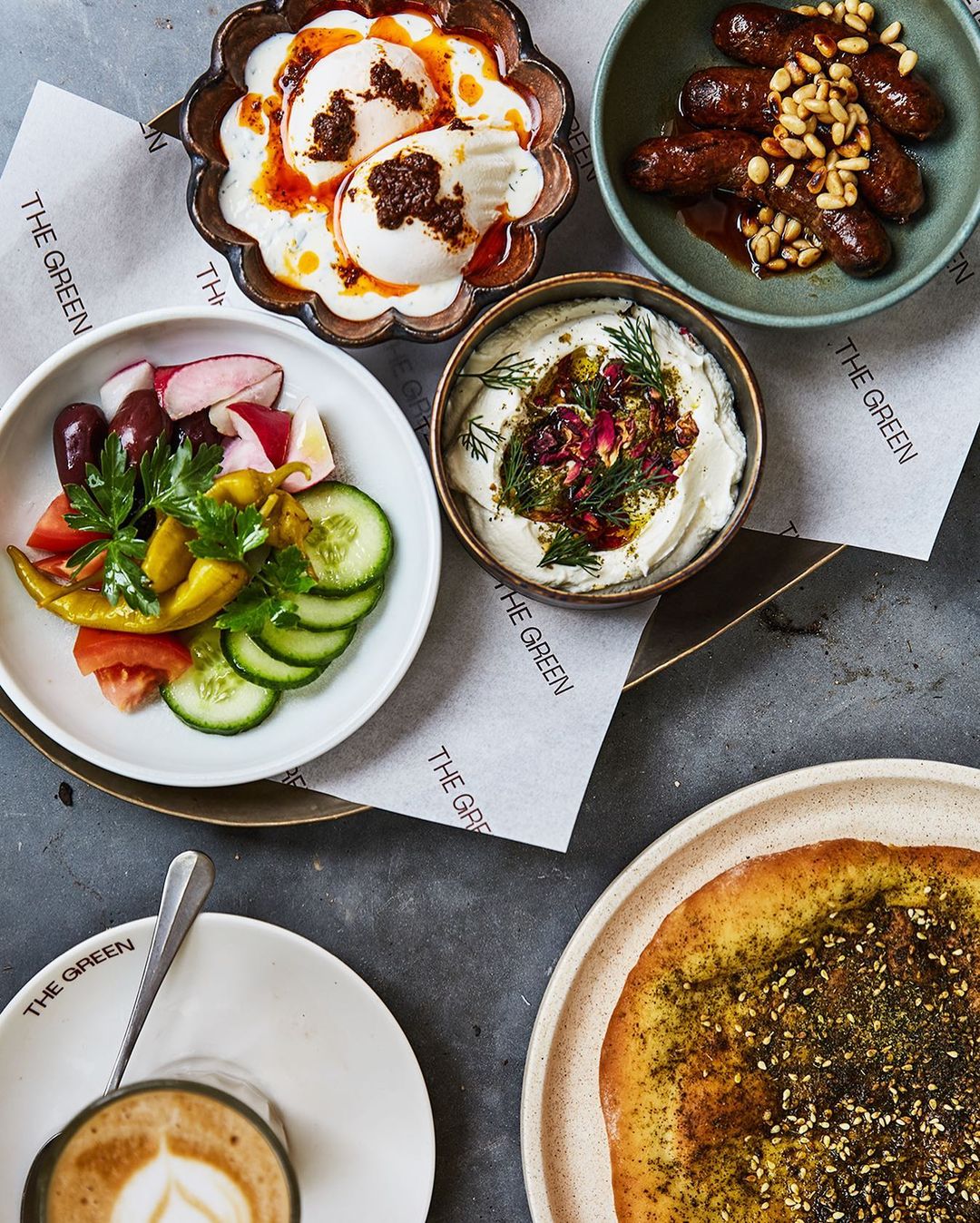 If you love Mediterranean and Middle Eastern flavours, you'll love The Green. Set back off James Street, expect tasty takes on breaky classics like the Lebanese sausage and egg muffin with Roma tomatoes and toum, breakfast mezze of Turkish eggs with makanek sausages, salad, pickles, labneh and manoush, or the mega healthy Green Bowl with falafels, green tahini, tabouli, avocado, pickles and dukkah. Did we mention the lush, plant-filled setting?
Chapter IV
Paddington
Take every one of your favourite breakfast dishes and give it an epically tasty twist—that's pretty much the menu at Chapter IV. Housed in an old Queenslander complete with a verandah that offers up some pretty epic views of the city, Chapter IV dishes up hearty versions of French toast, croquettes, waffles, and eggs benny, with a veggie fry up thrown in for good measure. 
Blockhouse Eat + Drink
Nundah
Nundah favourite Blockhouse has a moreish and creative breakfast menu that's all over the shop in the best possible way. Fried chicken and corn waffles. Dirty breakfast nachos on tater tots. Avocado on toast with popcorn chicken and miso butter. We could go on. Best of all, the Blockhouse brunch menu runs allll day.
Peach Cafe 
Auchenflower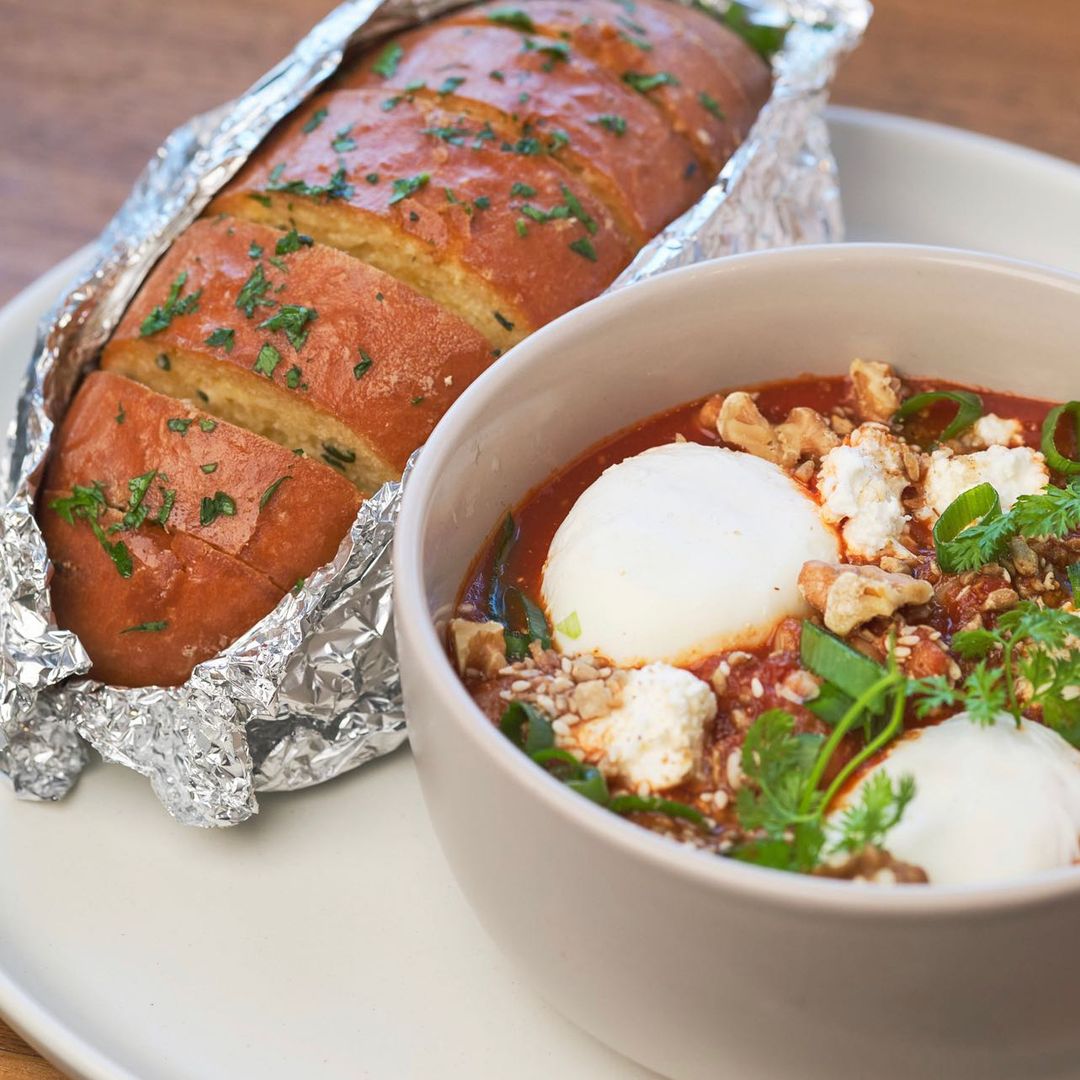 A newbie to the list, Peach Cafe first caught our attention with their pastel pink facade—and kept it with their epic breakfasts like shakshuka with garlic pull apart, halloumi hash burgers and po'boy eggs benny. One mouthful of the dulce de leche fondue filled French toast and you too will be hooked. 
Blue Bear Coffee House 
New Farm 
The breakfasts coming out of this cottage turned cafe on a breezy corner in New Farm are nothing short of drool-worthy. Another spot with almost too many options, Blue Bear Coffeehouse has every brunch craving covered. You want eggs benny? You got it, on a Belgian waffle with halloumi and paprika hollandaise to boot. A croissant? Try their version loaded with brisket, fried eggs, herbed aioli and grilled halloumi. Plus there's a brekky burger, French toast, avo on toast, savoury mince, a bacon bagel…you get the picture.   
Picnic Cafe
West End 
Picnic Cafe's West End location is nothing short of stunning, and will definitely put you in a good mood for the weekend ahead. Their menu is stacked with inventive plates like schwarma spiced lamb, eggs benny on wagyu and potato croquettes and Hong Kong-style French toast with dulce de leche and caramelised banana, plus plenty of weekend specials that will have you coming back every week.
Plentiful 
Graceville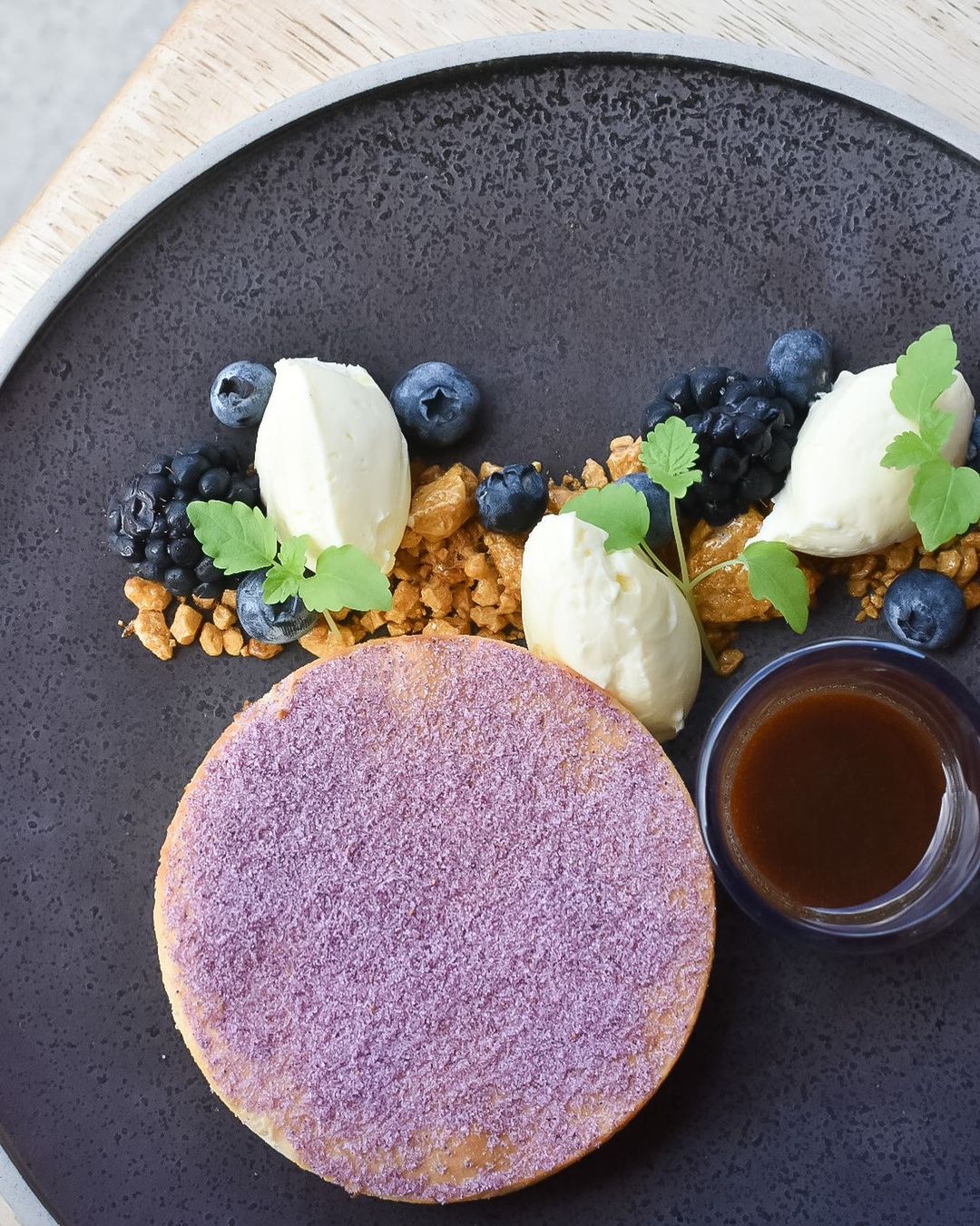 The newest spot on our list, Plentiful has been wowing brunch lovers since the day they opened, thanks to their generous servings and luxe surrounds. There's so much we love on their menu, from their char siu barbecue pork belly benedict to the poached nashi pear served with coconut yoghurt and puffed quinoa granola. 
Lady Marmalade 
Stones Corner 
There's two main reasons we love this Stones Corner Staple. One, instead of table numbers Lady Marmalade uses animal figurines—adorbs. Two, their confit duck on chili cornbread waffles with pecan butter and a fried egg is always the hangover cure we need.
Bear Boy Espresso
Windsor
Tucked away in Windsor's Colwill Place, Bear Boy Espresso is the younger sibling of the Gold Coast cafe of the same name. This pastel pink spot doesn't just get our tick of approval for their cute interiors, but also for breakfast plates that will cure even the grizzliest of hangers. The eggs benny on a crispy potato hash waffle is a classic, but we can never go past the chicken and waffles. 
Finished your Brisbane breakfast and ready for lunch? Check out the best spots for a long lunch here. 
Image credit: Urban List, Banter Coffee, Morning After, My Mistress, The Green, Peach Cafe, Plentiful

link