New Delhi: Most of us don't have time to eat properly on weekdays. We have a habit of rapidly stuffing something and leaving for work. But when it comes to weekends, we all want something special. We're all more health-conscious these days, but that doesn't mean we have to sacrifice taste. A healthy breakfast can help you feel more energized and focused throughout the day, but it gets even better with some additional yumminess. 
Here are 4 healthy breakfast recipes to try on weekends that will undoubtedly kickstart your weekend.
1. Oats Uttapam:
Uttapam is a delightful southern delicacy that is simple, quick, and fuss-free to prepare. When this recipe is cooked with oats, it transforms into a healthy breakfast choice that is both fulfilling and comforting. Oats are extremely nutritious, including high levels of fibre and other critical minerals. 
Ingredients: 
2 pinches of baking soda

 

2 cup oats

 

2 teaspoons refined oil

 

1 medium onion

 

2 pinches asafoetida

 

salt as required

 

1/2 teaspoon ginger

 

2 medium tomato

 

1 cup spinach

 

1 cup semolina

 

2 cup yoghurt (curd)

 
Preparation:
Wash and chop the spinach leaves, tomato, onions, and ginger.

Heat a pan over low heat and add the semolina and oats. Roast until the semolina becomes slightly brown. Transfer the roasted mixture to a grinder and grind them into a fine powder.

Mix in finely chopped ginger, salt, baking soda and asafoetida. Shift this powder into a bowl and set aside for 8-10 minutes.

Fill the bowl with spinach leaves, onion slices, and tomato slices. Combine them thoroughly with the dry ingredients.

Place a pan over medium heat and heat the oil in it. Spread 2 tbsp of the prepared batter in a circular motion.

Pour 2-3 drops of oil on the outer borders and on top of the uttapam. To roast the uttapam, firmly press it using a ladle. When the bottom of the uttapam begins to brown slightly, flip it over and roast the other side in the same manner.

When cooked, place the uttapam on a platter and serve with coconut chutney or hot sambhar.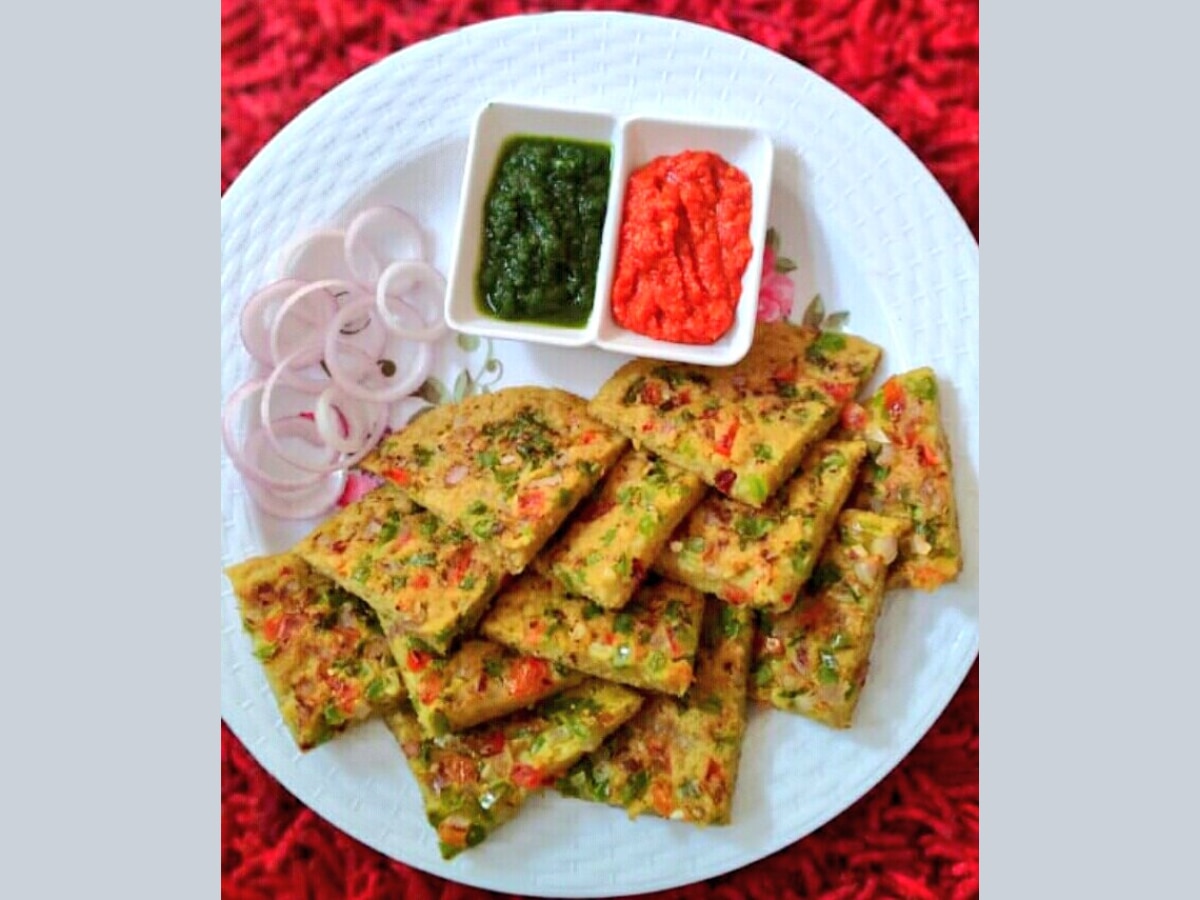 2. Sausage And Egg Sandwiches:
Ingredients: 
1+1/2 tablespoons unsalted butter softened

 

4 slices bread 

 

1 tablespoon vegetable oil

 

4 sausage patties 

 

6 tablespoons coarsely grated cheese 

 

4 large eggs

 
Preparation:
Spread butter on the slices of bread

Oil is heated on a pan over moderately high heat to cook the patties until golden brown. Once they are properly cooked, place them over a tissue to soak the excess oil.

The prepared patties are then placed over the bread and cheese slices are added.

Fry the eggs and season them with salt and pepper to taste. Flip eggs with a spatula and cook until whites are set and yolks are just set but still soft, 45 seconds to 1 minute more.

The eggs are then transferred to the sandwich and covered with slices of bread. The dish is ready to be enjoyed.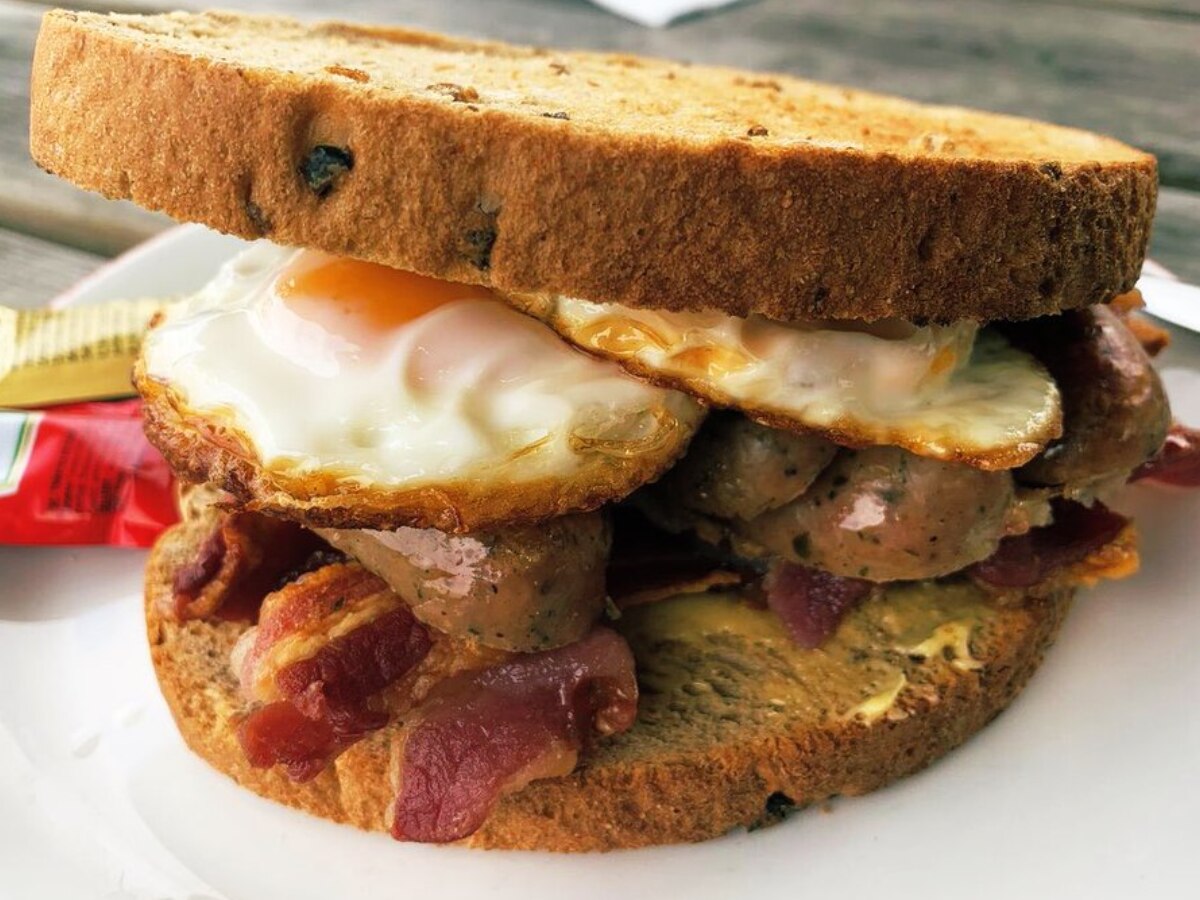 3. Strawberry Oatmeal Breakfast Smoothie:
This vegan oatmeal smoothie has a thick, creamy texture and a deep pink colour. 
Ingredients: 
1 cup soy milk

 

½ cup rolled oats

 

14 frozen strawberries

 

1 banana, broken into chunks

 

1 ½ teaspoon white sugar (Optional)

 

½ teaspoon vanilla extract (Optional)

 
Preparation:
In a blender, combine the soy milk, oats, strawberries, and banana until smooth. Also, Blend in the sugar and vanilla. This is then poured in a glass and garnished with sliced strawberries.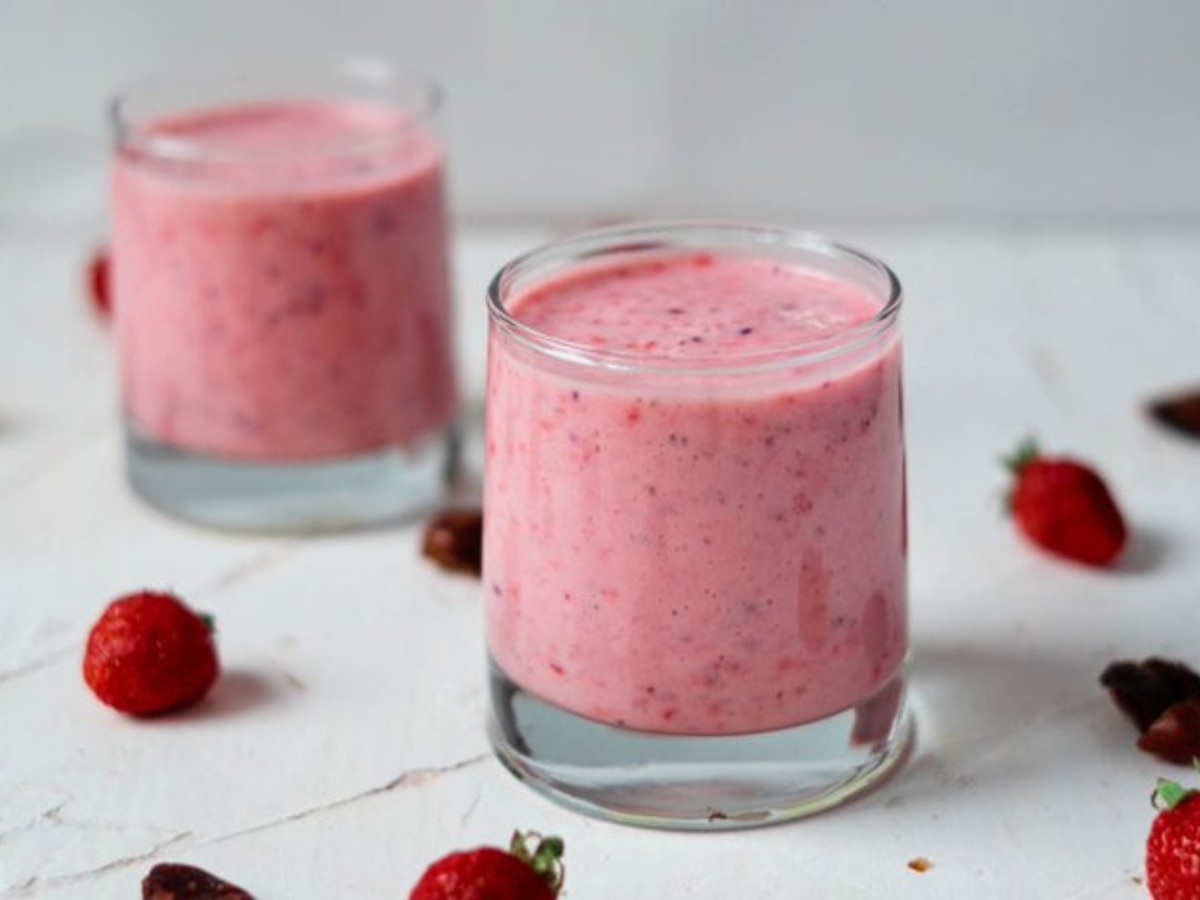 4. Bajra Idli:
Ingredients: 
200 g bajra, broken

 

200 g raw rice, broken

 

150 g urad dal

 

2 tbsp black pepper

 

1 tbsp cumin/ jeera

 

3 tbsp gingili oil

 

1 tsp mustard

 

Curry leaves

 

Salt to taste

 
Preparation: 
Bajra, rice and urad dal are soaked separately for 3 – 4 hours in water.

The urad dal is then finely mashed to a cream-like consistency.

Add rice to the soaked bajra and grind well, then add pepper and jeera to it.

Now combine 1 tbsp oil with the ground urad dal, bajra, and salt and mix it into a smooth batter.

Set it aside for 4–5 hours.

In a small amount of oil, temper mustard, urad dal, and curry leaves.

Add to the idli batter; stir well.

The batter is poured into the idli maker and steamed.

You can serve this with coconut chutney and sambhar.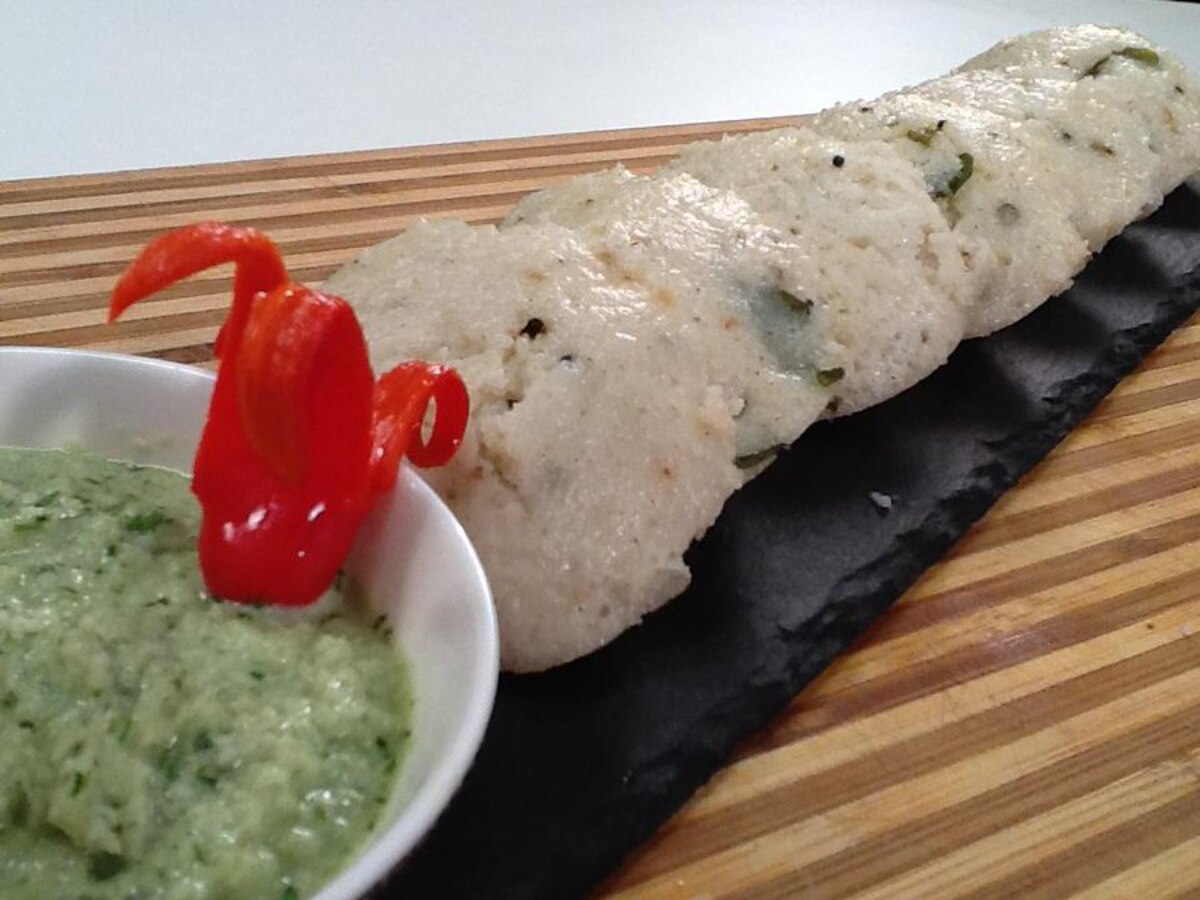 link