Breakfast is often called 'the most important meal of the day', and for a good reason, too! It improves energy levels and your ability to concentrate, assists with better weight management and can even lower your risk of type 2 diabetes and obesity. The benefits of breakfast are endless. However, we all know it can be difficult to come up with rousing breakfast options every morning when you're in a rush – regardless of whether you're a 'big on breakfast' kind of person or more of a 'grab and go' kind of person.
But who says breakfast has to be complicated? Here are 5 ways you can incorporate a quick, easy AND nutritious breakfast into your mornings, no matter how quickly you gotta get out that door!
Overnight Oats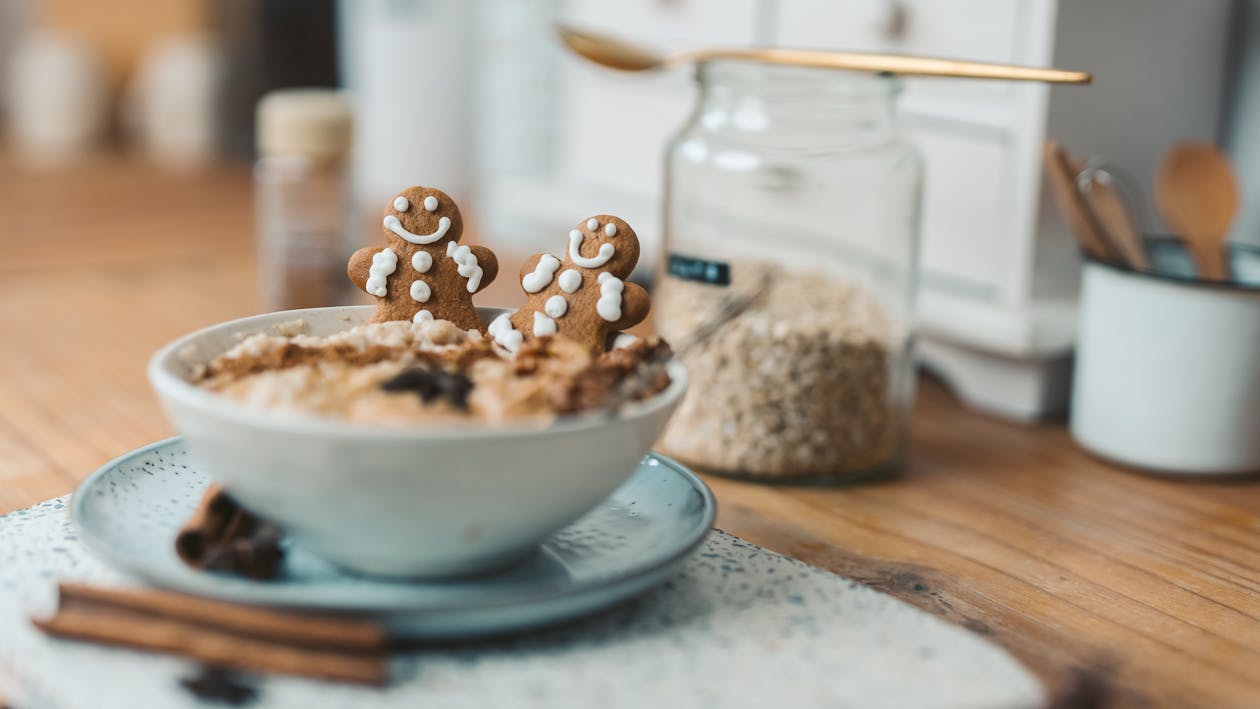 One thing that makes overnight oats such a great option is that it's one of the easiest, no-cook, breakfast options out there. It's as easy as combining a couple of delicious ingredients into a bowl or jar and placing it in the fridge overnight – nice and ready for you to enjoy the next morning. The beauty of overnight oats is that they're endlessly customizable and you can make them as simple or creative as you like!
Prep time: 5 minutes, Chill Time: 8 hours (overnight)
Basic Overnight Oats Ingredients
1/2 cup rolled/old fashioned oats
1/2 cup milk (dairy or dairy-free)
1/4 cup Greek yogurt or plain yogurt
1-2 teaspoons of a preferred sweetener (like honey)
1 teaspoon of chia seeds (optional)
1/2 teaspoon of vanilla extract (optional)
Fruit of your choice
Instructions
Add all ingredients into a sealable jar/bowl and combine everything by stirring.
Place them in the fridge overnight, but if you're in a rush, you can just let them sit in the fridge for about 2-4 hours.
Next morning (or when ready to eat) remove the lid and give the oats a big stir. If the mixture is too thick, feel free to add some milk to thin it out.
Et voila! It's as easy as that. Feel free to go crazy and add a bunch of your favourite toppings, like: chocolate chips, peanut butter, nuts, cinnamon, jam, raisins, etc.
Healthy Banana Bread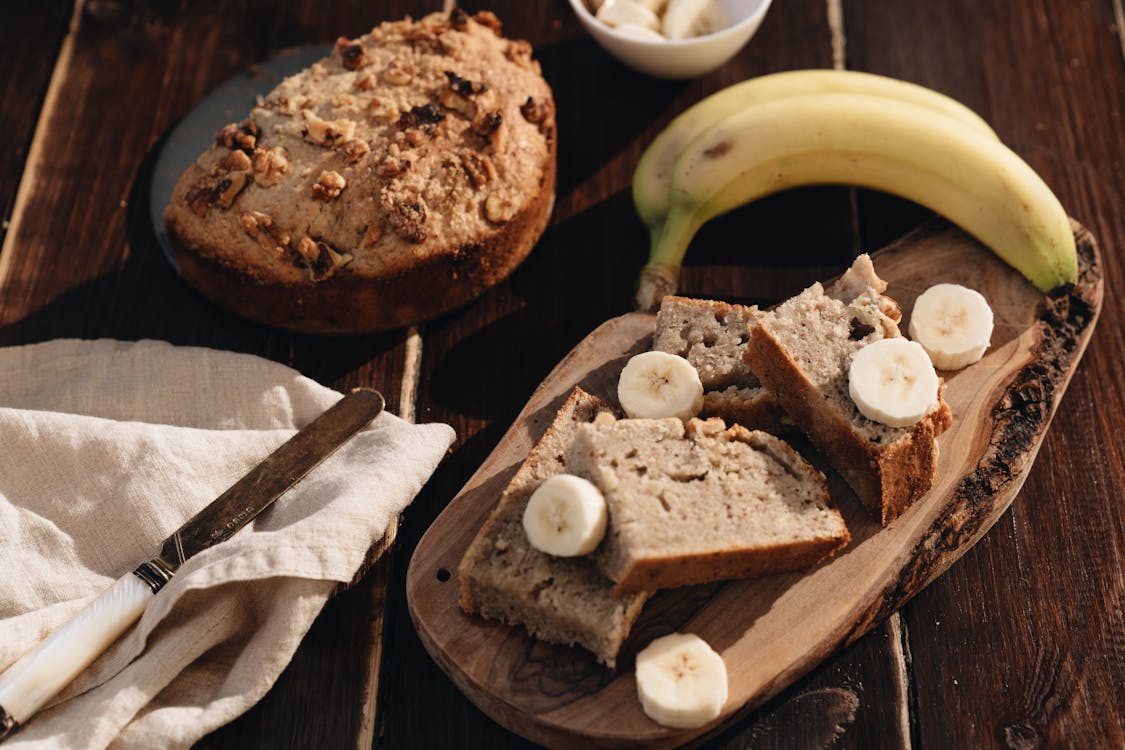 Come on, who doesn't love a good banana bread in the morning? They're such a classic comfort food that fills the whole house with warmth and sweetness. Start your day off right with this delightful protein-packed and naturally sweetened, healthy banana bread loaf – perfect for breakfast and beyond.
Prep time: 10 minutes. Cook time: 1 hour
Tip: Wrap banana bread in plastic and tightly in foil and place it in the freezer in a reusable bag. Thaw at room temperature, whenever you need a quick-on-the-go breakfast treat!
Healthy Banana Bread Ingredients
3 very ripe bananas, mashed
2 eggs at room temperature
1/3 cup maple sweetener
1/2 cup plain or Greek yoghurt
1 teaspoon vanilla extract
1 cup all purpose flour and 3/4 cup whole wheat flour
1 teaspoon baking soda
1/2 teaspoon cinnamon (optional)
1/3 cup butter, melted and cooled (or oil of your choice)
Toppings of your choice (eg: walnuts, chocolate chips – 1/2 cup)
Instructions
Preheat the oven to about 175 degrees Celsius. Line a pan with parchment paper and grease the inside.
In a large bowl, mix together the mashed bananas, eggs, maple syrup, Greek yogurt and vanilla extract until well combined.
In another large bowl, whisk together the dry ingredients (flour, baking soda, cinnamon). Add the dry ingredients to the wet ingredients and mix to combine. Be careful not to overmix!
Next, mix in the melted butter and cooled butter (or oil) and add in any toppings.
Add the banana bread batter into the prepared pan, and bake for 50-60 minutes (or until a tester inserted into the middle comes out clean).
Allow the bread to cool for 10 minutes once baked, then cut and serve with nut butter for added nutrition. Enjoy!
Smashed Avo On Toast With Fried Halloumi

Creamy avocado topped with crispy halloumi cheese – it can't get better than that. If you're not big on sweet breakfasts, this savory deliciousness is just for you! It's the perfect way to get a ton of fiber and healthy fats into your diet, and is a three-step, mouth-watering staple anyone can make!
Prep time: 5 minutes. Cook time: 5 minutes (makes 4 servings)
Smashed Avo and Fried Halloumi Toast Ingredients
2 teaspoons of extra virgin olive oil
180 gram block of halloumi cheese, chopped into 1cm cubes
1 long red chilli, deseeded and finely chopped
1/4 cup coriander leaves
2 ripe avocados, halved and deseeded
1/2 lemon, juiced
4 slices of sourdough bread (or any preferred bread), toasted
Instructions
Heat 1 teaspoon of oil in a small frying pan over medium heat. Add halloumi and chili, then cook for 2 minutes or until the halloumi is golden and crisp. Set aside for 5 minutes to cool slightly. Add coriander, tossing to combine.
Scoop out the avocado flesh and place in a bowl, then add lemon juice and season well.
Mash with a fork, and divide the avocado mixture among bread slices and top with halloumi mixture. Enjoy!
Blueberry Chia Pancakes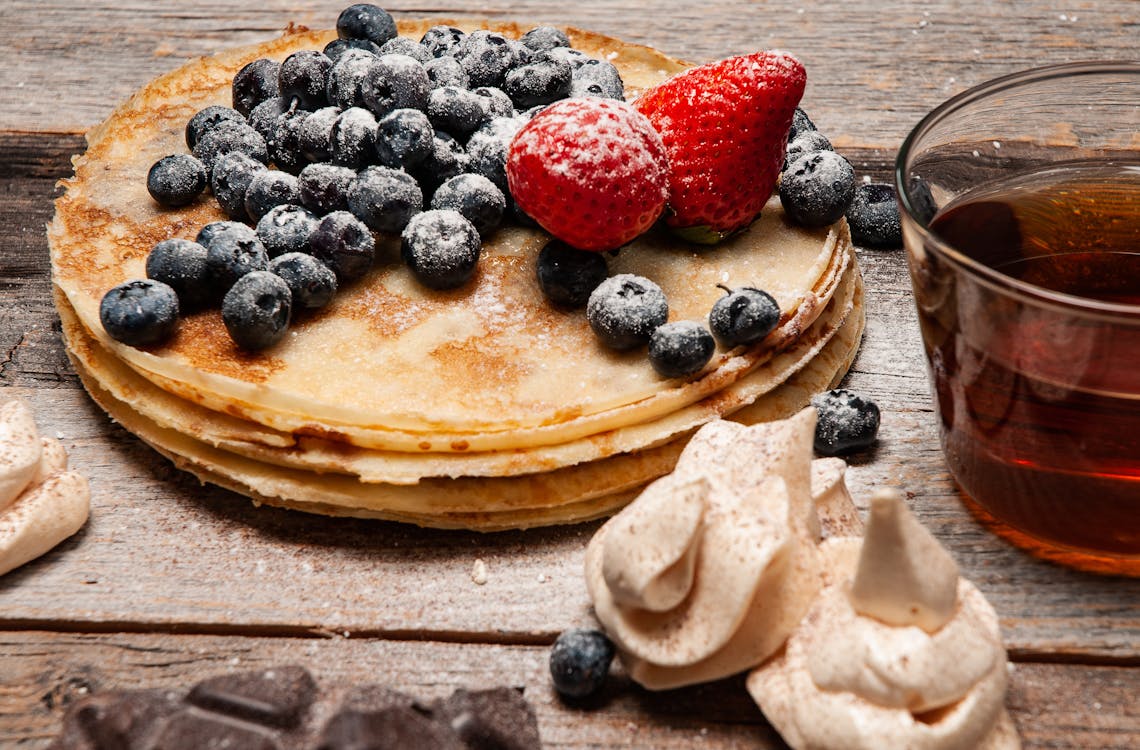 These blueberry chia pancakes are not only fluffy and delicious, but they're dairy free and packed with nutrients from the chia seeds (like calcium, magnesium, and phosphorus) that'll get you energized and ready to kick-start your morning!
Prep time: 5-10 minutes. Cook time: 10 minutes (makes 3 servings)
Blueberry Chia Pancake Ingredients
1 cup of flour
3 tablespoon of chia seeds
1 cup almond milk (or any dairy-free type you prefer)
1 cup blueberries
1/4 teaspoon of vanilla extract
1 large egg
1 and 1/2 tablespoon of baking powder
1 tablespoon of preferred sweetener (honey, maple syrup)
Instructions
In a mixing bowl, whisk together the flour, chia seeds, baking powder, and the tablespoon of sweetener.
In another mixing bowl, whisk together the milk, egg, and vanilla extract until fully blended. Then, pour the wet ingredients into the bowl of dry ingredients and stir well.
Add the blueberries into the mixture and stir once again. Let the batter sit for 5-7 minutes to ensure fluffier pancakes.
To cook, oil a pan and heat over medium heat. Next, pour 1/4 cup of the batter into the pan, cook for a few minutes until you see bubbles forming on top of the pancake, and flip. Cook on the other side for 1-2 minutes.
Repeat process with the remaining batter, and finally, serve with blueberries and maple syrup. Enjoy!
Chocolate Peanut Butter Energy Bites
These guys are really just protein bars rolled up into tiny little bite-sized balls, making them a great snack for when you're on-the-go. Free of refined sugars and full of protein, these no-bake, chocolate peanut-butter energy bites are a must for everyone!
Prep time: 15 minutes (makes about 20-25 balls)
Chocolate Peanut Butter Energy Bite Ingredients
1 cup of oatmeal (rolled or old-fashioned)
2/3 cup of toasted unsweetened coconut flakes (optional)
1/2 cup peanut butter
1/2 cup ground flax seeds
1/3 cup honey (or preferred sweetener)
1/4 cup unsweetened cocoa powder
1 tablespoon of chia seeds (optional)
1 teaspoon of vanilla extract
Instructions
Stir all ingredients together in a medium bowl to combine. Cover and chill in the fridge for at least half an hour, to make the mixture easier to handle.
Once chilled, roll the mixture into bite-sized balls. Store in an air-tight container and keep refrigerated for up to 1 week.
(If the mixture seems a bit dry, add in an extra tablespoon of honey or peanut butter. If the mixture seems too wet, add extra oatmeal).
There you have it – five simple, healthy breakfast recipes packed with endless savory/sweet deliciousness, and nutrients and vitamins that'll have you energized and ready to conquer the day!
link