As you've probably heard time and time again, breakfast is the most important meal of the day. So what better way to start your day than with a nutritious, protein-rich meal that only requires two ingredients? This 2-ingredient bagel recipe is a healthy, weight-loss-friendly meal that takes seconds to make. All you need are 2 cups of almond flour, 1 ½ cups of Greek yogurt, a bowl, a whisk, and an oven and you can enjoy a delicious, protein-rich bagel.
Mary-Ellen Sabat, a nutritionist and personal trainer provided us with a step-by-step guide to making this delicious and nutritious breakfast to fuel your weight loss journey. Read on to learn more!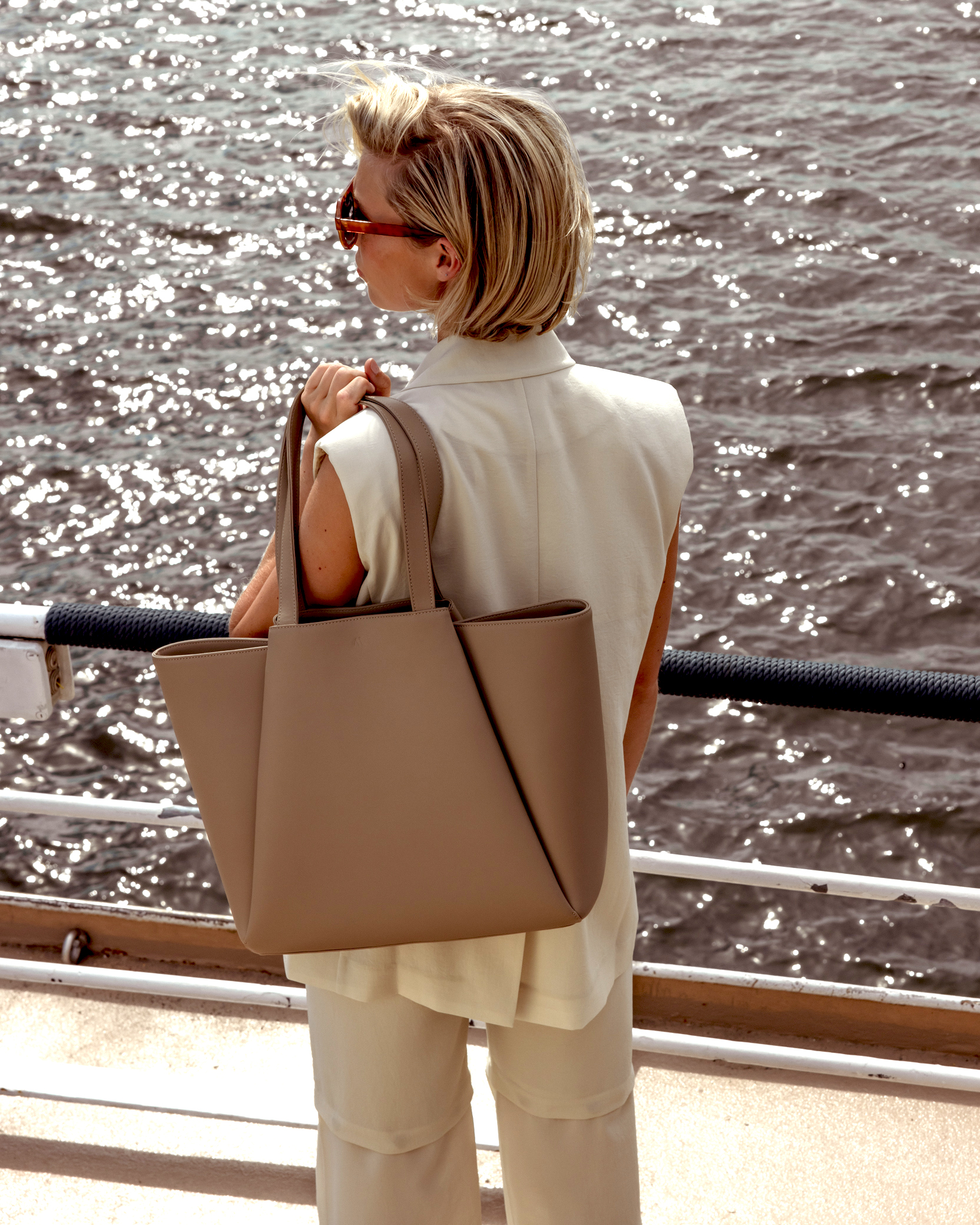 Every Successful Woman Needs One Of These Stylish Work Bags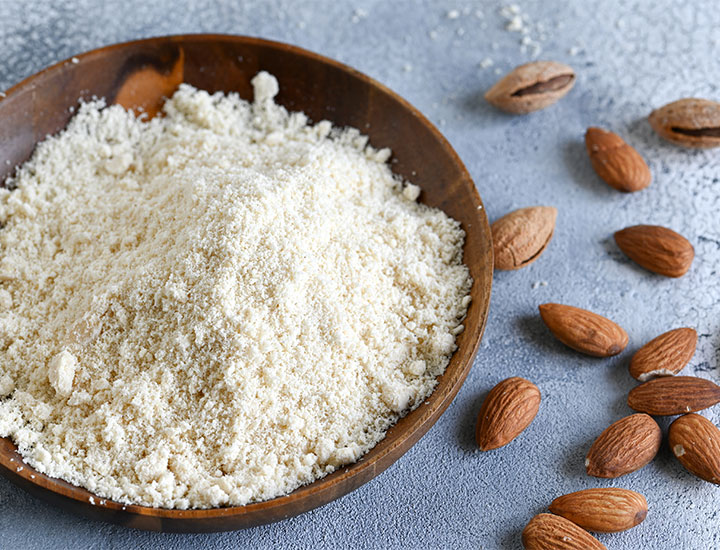 Shutterstock
2-Ingredient Bagel Recipe
The ingredient list for this healthy bagel recipe is almost impossibly short! All you need are 2 cups of almond flour and 1 ½ cups of Greek yogurt. You can also add optional toppings like sesame seeds, poppy seeds, or everything bagel seasonings for added flavor. She provides the bagel recipe below.
Ingredients:
2 cups almond flour
1 ½ cups Greek yogurt (non-fat or low-fat)
Optional toppings:
Sesame seeds
Poppy seeds
Everything bagel seasoning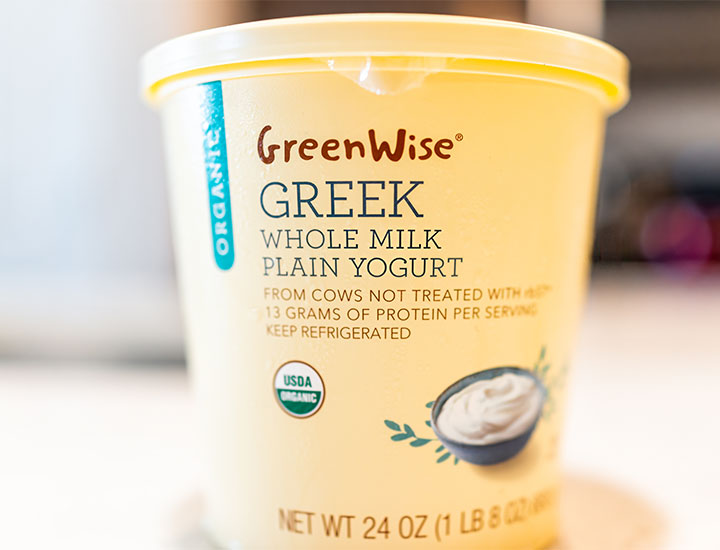 Shutterstock
Step-By-Step Recipe:
1.  Preheat your oven to 375°F (190°C) and line a baking sheet with parchment paper.
2.  In a mixing bowl, combine the almond flour and Greek yogurt. Stir well until a dough forms. You may need to use your hands to knead and incorporate the ingredients fully.
3.  Divide the dough into four equal portions and shape each portion into a bagel shape by rolling it into a rope and joining the ends.
4.  If desired, dip each bagel into a small bowl of water and then roll it in your choice of toppings, such as sesame seeds, poppy seeds, or everything bagel seasoning.
5.  Place the shaped and topped bagels onto the prepared baking sheet.
6.  Bake the bagels in the preheated oven for about 25-30 minutes or until they turn golden brown and are firm to the touch.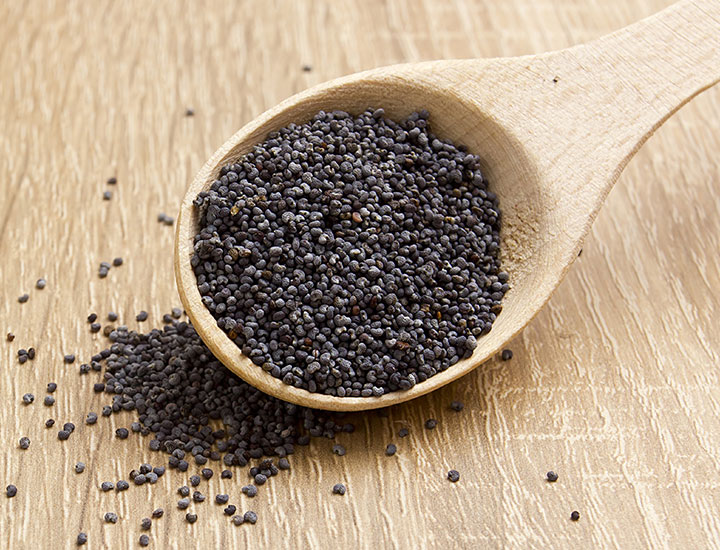 Shutterstock
Once baked, you can then remove the bagels from the oven and allow them to cool for a few minutes before eating. Sabat explains the health and weight loss benefits of this recipe, "Almond flour tends to be denser and moister than regular flour, so the texture of these bagels may be slightly different from traditional bagels. However, they still offer a delicious and gluten-free alternative." Noted!
As for bagels in general, Sabat points out that bagels can be a part of a healthy breakfast for weight loss, "if they are prepared and consumed in a mindful and balanced way." Even though traditional bagels are often high in refined carbs and calories, there are healthy modifications you can make to the recipe to encourage weight loss.
Sabat says you can make bagels a healthier choice for weight loss by choosing grain-free bagels, watching your portion size, being mindful of toppings, and pairing the bagel with protein and vegetables.
Shutterstock
"Bagels made with almond flour or other high-fiber, options such as cassava flour are a better option than their refined flour counterparts. They contain more fiber, which can help you feel fuller for longer, are lower in net carbs so you do not spike as much fat-storing insulin, and support healthy digestion," Sabat says.
Although bagels are delicious, they are typically larger than a single serving, so Sabat recommends "slicing them in half or choosing smaller-sized bagels to control your portion." Similarly, it's crucial to be mindful of toppings.
"Traditional bagel toppings like cream cheese, butter, and high-calorie spreads can significantly increase the calorie content," she warns. Instead, consider using healthier toppings like avocado, hummus, or natural nut butter.
"To make your bagel breakfast more balanced and satiating, add a source of protein like eggs, smoked salmon, or tofu," Sabat adds. "Additionally, incorporating vegetables like sliced tomatoes, spinach, or cucumber can increase the nutritional value and add bulk without many calories."
Shutterstock
The Bottom Line
So there you have it! A 2-ingredient bagel recipe you can eat as a filling, healthy breakfast meal and still meet your weight loss goals. Made with fiber-rich almond flour and Greek yogurt that's high in probiotics, these bagels can help you stay fuller longer to avoid overeating. All of these factors make these bagels the perfect breakfast for weight loss!
Besides prioritizing whole, unprocessed foods, controlling your portion sizes, exercising consistently, and staying hydrated, Sabat emphasizes that it's important to find a sustainable routine that works for you and supports your long-term health goals.
READ MORE: Dietitians Agree: These 2-Ingredient Pancakes Are The 'Healthiest And Most Filling' Option For Weight Loss

link