What should I eat for breakfast in a hurry? Read on if you never want to ask yourself this question again. 
Breakfast is the most important meal of the day. Yet, most of us are too rushed in the mornings to cook breakfast – or make what we really want. With these overnight simple breakfast ideas, you can have filling and tasty meals ready to go.
Overnight and Slow Cooker Oats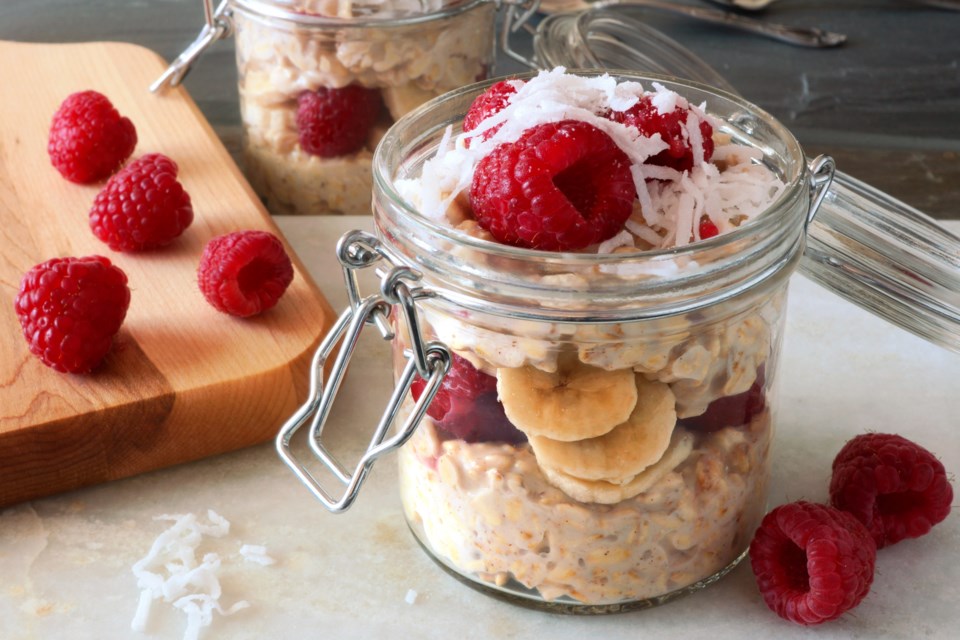 Overnight oats are usually made in mason jars and don't require any cooking. They sit overnight in a liquid like water, almond, or coconut milk, and once the liquid is absorbed in the morning, it's ready to eat! You can enjoy it chilled or warmed up in the microwave, and it can be stored for up to five days in the refrigerator – so go ahead and make a week's worth. 
Check out these recipes from Spruce Eats to get some great oat ideas.

Cookie and Kate also share their favourite recipes.
Another way to have oatmeal ready to go in the morning is with your slow cooker. With this option, you can wake up to delicious aromas calling you out of bed and help yourself to some steamy oatmeal. Perfect for chilly mornings. 
Life Made Sweeter provides a mix of overnight oat and slow cooker recipes. 

The Recipe Rebel offers additional tips, like using slow cooker bags and freezing oatmeal cups – or even incorporating fruits (and vegetables!) to add delicious flavour and vitamins! Additionally, they make suggestions on spices, sweeteners, and nuts, chia seeds, or yogurt. 
French Toast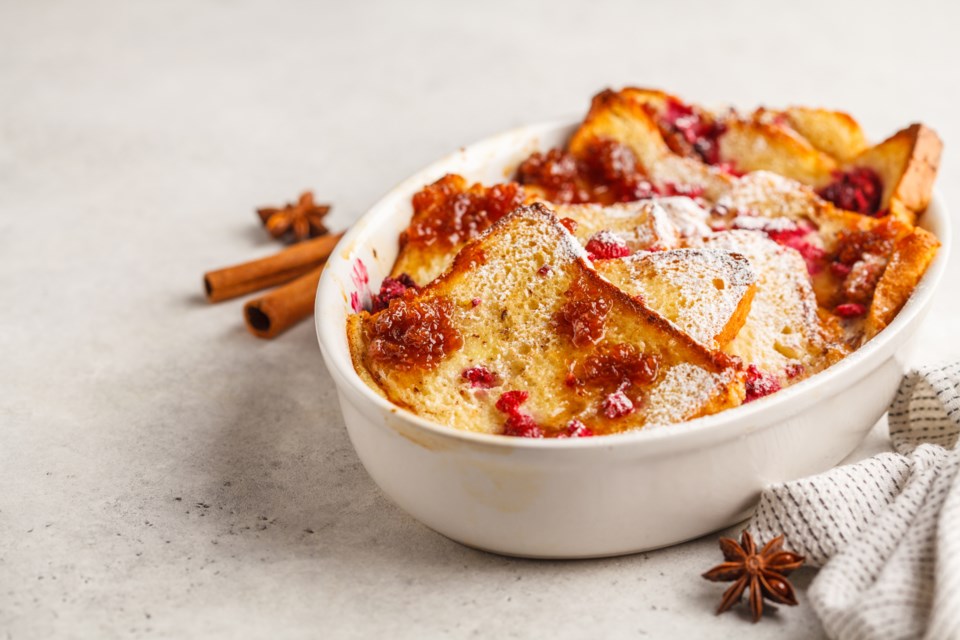 Overnight French Toast is a brilliant idea because you can simply pop it in the oven first thing and have a delicious meal ready to go! Preparing it the evening before means less work and less clean up in the morning. Plus, all of the delicious flavours have plenty of time to soak into the bread. Here are a few fun recipes to try: 
Egg Casseroles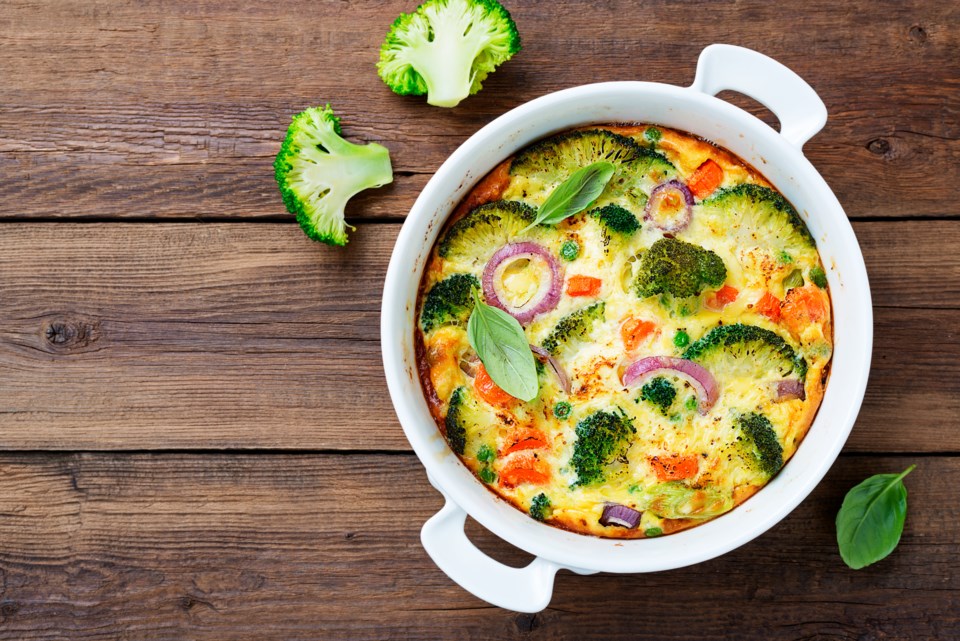 Egg casseroles are another dish that can be prepared in the evening or on the weekend and then popped into the oven for a filling breakfast option. You can even freeze it in portioned pieces and pop them in the fridge overnight, so they're thawed by morning! Here are some fun recipes to try:
Muffin Pans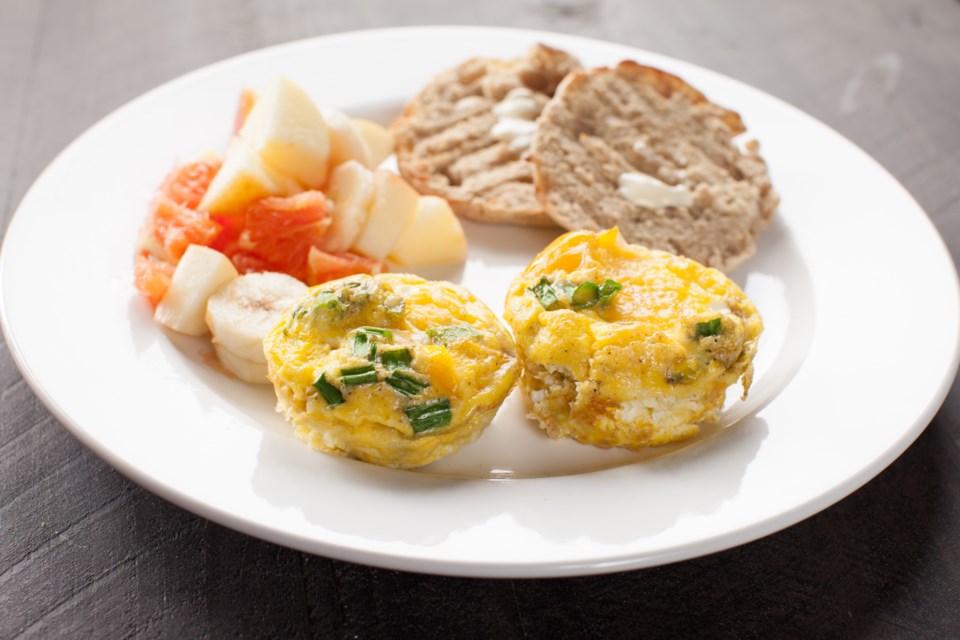 Muffin pans provide an easy way to make individual-sized breakfast meals. 
Try these Baked Egg Cup ideas

Or these Vegetarian Breakfast Bowls. 
Breakfast Burritos and Enchiladas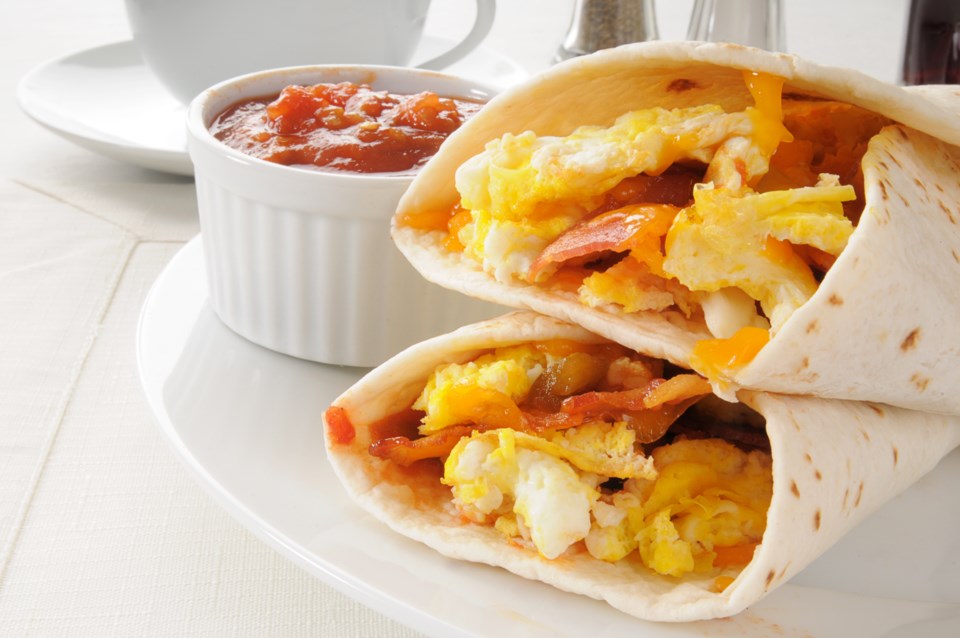 Breakfast burritos or enchiladas can be made at night in a casserole dish and heated up for a crowd in the morning. They can also be frozen individually and make for good meals on-the-go when you don't have time to sit down to eat in the morning. Here are some recipes to try:
Enjoy making your morning routines a bit less hectic! 

link